Packing a garage when moving can seem like a daunting task!
Many people save their garages, lofts and basements until last when moving.
Sometimes, this means forgetting things or rushing to get everything packed up before your movers arrive.
It takes a lot of time to pack up all the stuff you've accumulated over the years, and many people don't realise how much is tucked away in their garage!
Garages are often a real problem for people who are moving house for this reason.
All the tools, car equipment, and odd bits and bobs left in the garage over the years take a lot of time to pack up.
Using this guide, you'll learn how to pack your garage up properly, without forgetting anything or getting stressed out.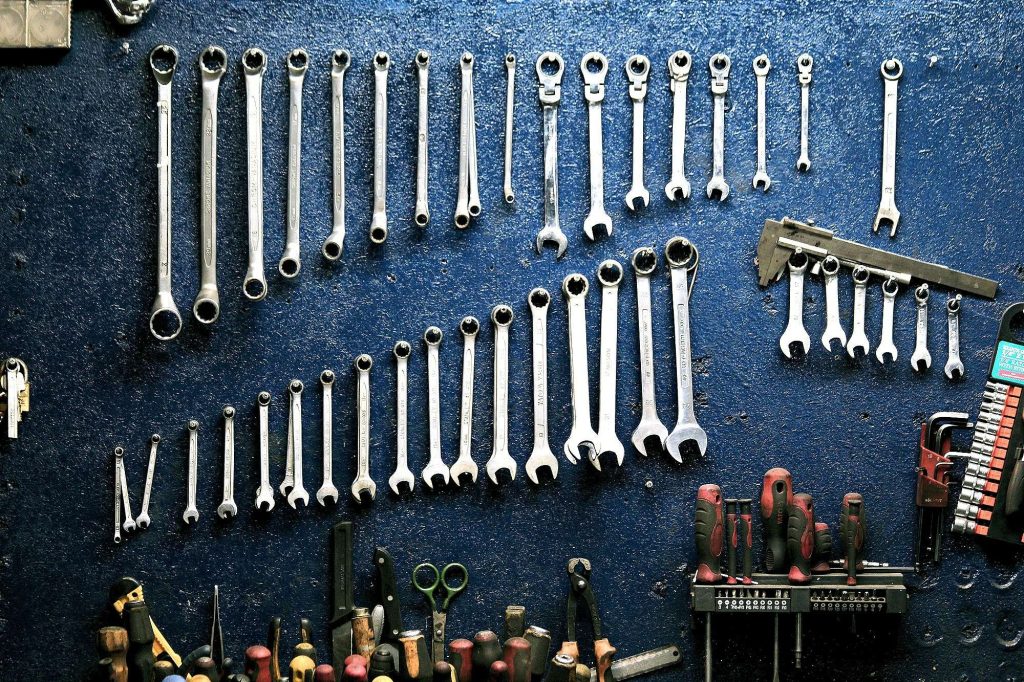 Organise Your Garage First
Make sure your garage is in good shape before you begin packing.
In all likelihood, you haven't even begun to explore the contents of your garage until you begin the packing process.
This is what often makes packing a garage when moving tricky!
When you don't remember what you have in your garage, it's pointless to take everything with you!
The majority of the stuff you haven't used in several years also doesn't make sense to take along.
If it hasn't been used ask if it is essential to bring.
You'll waste time and money packing things you won't need or use again!
Clearing out your garage can be challenging because you often don't know where to begin.
Taking it step-by-step, and logically organising the space will make a difference in no time.
Tips For Organising
Organize your garage in sections, but keep it logical. You may place all your car-related items in one area, all your tools and power tools in another etc. Having everything organized will make it easier for you to find what you need.
Focus on one section at a time. The temptation may be to hop from section to section as you spot different things. Rather than succumbing to this temptation, work systematically through each section.
Make sure everything you want to keep has its own place. Things you use frequently will be obvious but some items may surprise you. Don't forget to clearly mark your 'keep pile', or you may lose things you really want to bring with you!
You should also specify a spot for things you don't want. Things that are broken or no longer work, as well as very old items that you no longer use or haven't used for years. Again, be sure to mark this space very clearly!
For things that you are unsure about, you can also create a 'maybe' section. When making a decision, you may wish to review this pile with fresh eyes a day or two later. Maybe piles aren't necessary for some people, but it may help if you feel unsure about some of your belongings.
Packing Your Belongings
You should now have two, maybe three piles in your garage – yes, no, and maybe.
Be sure to make a final decision on what should stay and what should go in your maybe pile.
When it comes to the no pile, you should work your way through it methodically.
This way you can decide what is the best thing to do with these items.
It is inevitable that some things will go in the garbage, but there may be others that could be donated to charity or even sold.
Decide what you're going to do with this pile, you may need to visit a local tip or charity shop.
Just be sure to get rid of it all!
Now all that's left is your yes pile.
It's best to keep things organized into their respective categories, such as gardening equipment, tools etc.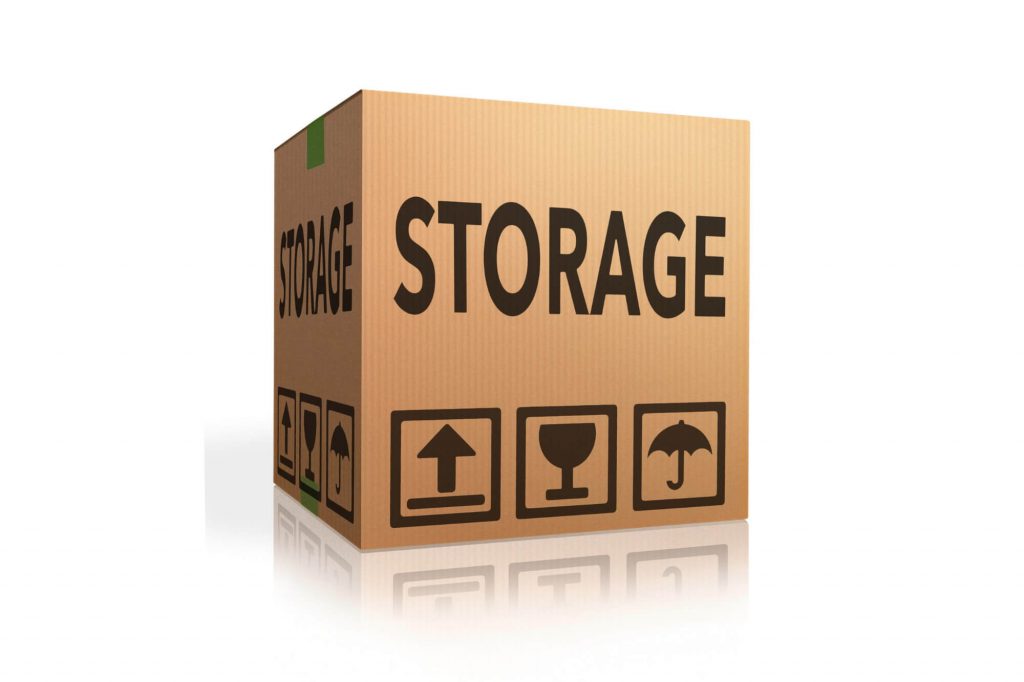 Packing Materials
Packing a garage when moving is impossible if there is nothing to pack your items into.
You'll also need plenty of boxes, packing paper, and tape. 
It's important to buy good quality supplies, along with strong boxes so you can pack the heavy items often found in the garage.
A moving company will often provide these supplies directly to you.
You can often get a discount if you're using a removals company to move as well.
Regardless of your needs, they will have the right equipment for you!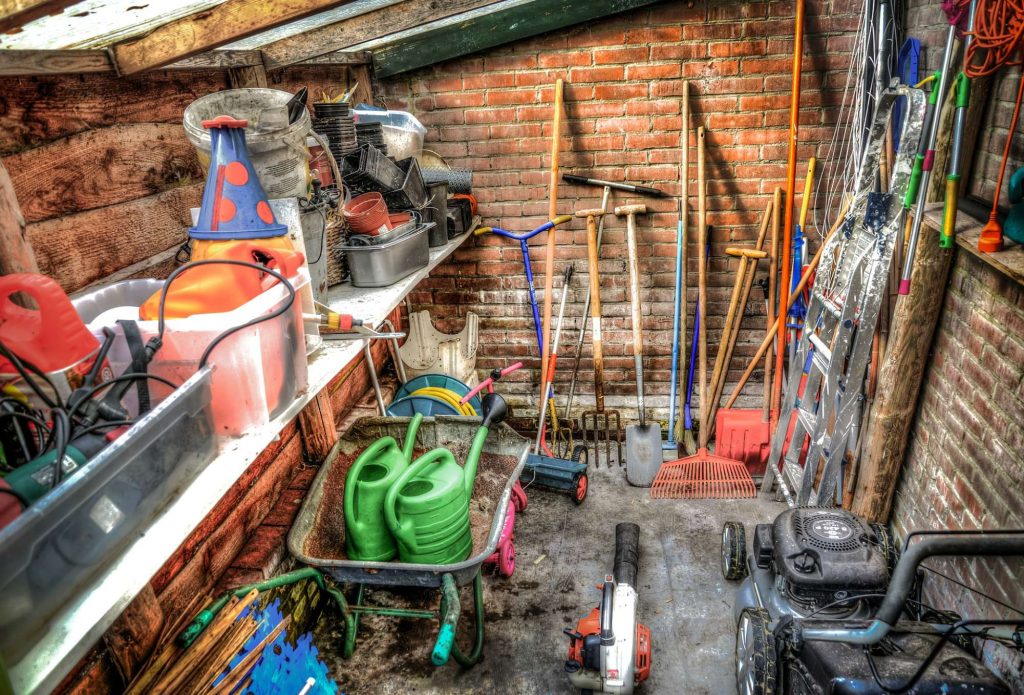 More Top Tips to Consider
You can always have a garage sale before moving. This is ideal if you have a lot of things that are too good to throw away and can still be useful to someone else. This is another reason not to leave packing up your garage for the last minute! In addition to getting rid of what you don't want, a garage sale will also bring you a little extra cash.
All small parts should be packed together in a plastic bag, labelled with what they are. Additionally, it can be helpful to attach this bag to the object to which the small parts belong. You will find this useful once you move into your new home and begin unpacking.
Each bag and box should be marked with what's inside as well as the word 'garage'. By doing so, you can be sure it will end up where it belongs, no matter who moves it.
Any box containing delicate or breakable items should be marked 'fragile'. Ideally, this should be written on both sides of the box and on the top.
You should also keep a small box of useful tools nearby. When packing and unpacking, tools such as screwdrivers, nuts, bolts, and allen keys are very useful. Keeping them all separately will save you a lot of time and effort.