The most tedious part of moving home is packing and organizing your items, and cleaning your loft when moving house is perhaps the worst of all.
For your home move, here are a few top tips for getting your loft in order.
Lofts are ideal for seasonal storage, such as winter and summer clothes, suitcases, Christmas decorations, and sports equipment.
However, the majority of lofts are cluttered with anything and everything.
It is often the case that an assortment of items are tucked away out of sight and out of mind in the loft space!
As a result, you may have a mishmash of items that have not seen the light of day for a long time.
For health and safety reasons, removal companies rarely go into loft spaces.
Because of this, the loft will need to be emptied and decluttered by you, even if you hire a professional.
Overview of Cleaning Your Loft
Cleaning your loft when moving house is not a straightforward task.
There are plenty of things you will need to take into account to ensure you are both efficient and safe during the process!
Here are some tips on cleaning your loft when moving house:
Safety equipment and appropriate clothing should always be worn.
Make sure your loft ladder is safe and secure.
You need to decide what kind of lighting you are going to use to illuminate the loft if there isn't already a fitted light.
You should have at least two people available to assist you in lowering things down from the loft.
It is a good idea to have plenty of garbage bags on hand.
You will need to set aside a room to sort the items that you bring down.
Packing materials should be prepared before you start clearing your loft.
Key things to Consider When Cleaning Your Loft When Moving House
It is important to wear clothing that is not too tight or too loose so that it does not easily get caught. You should wear footwear with a flat sole, without heels, and with a good grip.
You may want to consider wearing a face mask, lofts are often dusty and this will really help with your comfort.
It is important to be aware of any wasp nests or other critters that have made their way into your loft. In the event that you discover an insect nest, you should contact a pest control expert.
It is not uncommon for loft ladders to be unsafe because they are rarely used.
You should replace your loft ladder with a sliding sectional ladder if you have any doubts about its strength.
A helper should always hold the ladder's bottom to prevent accidents.
It is not a good idea to walk on the ceiling joists, as you may slip and fall through them.
If possible, walk on boards that are fixed to the joists to avoid any accidents!
The loft should be lit with a portable light source if there is no electrical light fixture already installed. You should avoid using light sources that have trailing cables as they can be a trip hazard.
You will need at least two other people to help with cleaning your loft when moving house.
A person in the loft passes the items down to a second person below. They can then hand the items over to a third person who stores them in the packing room.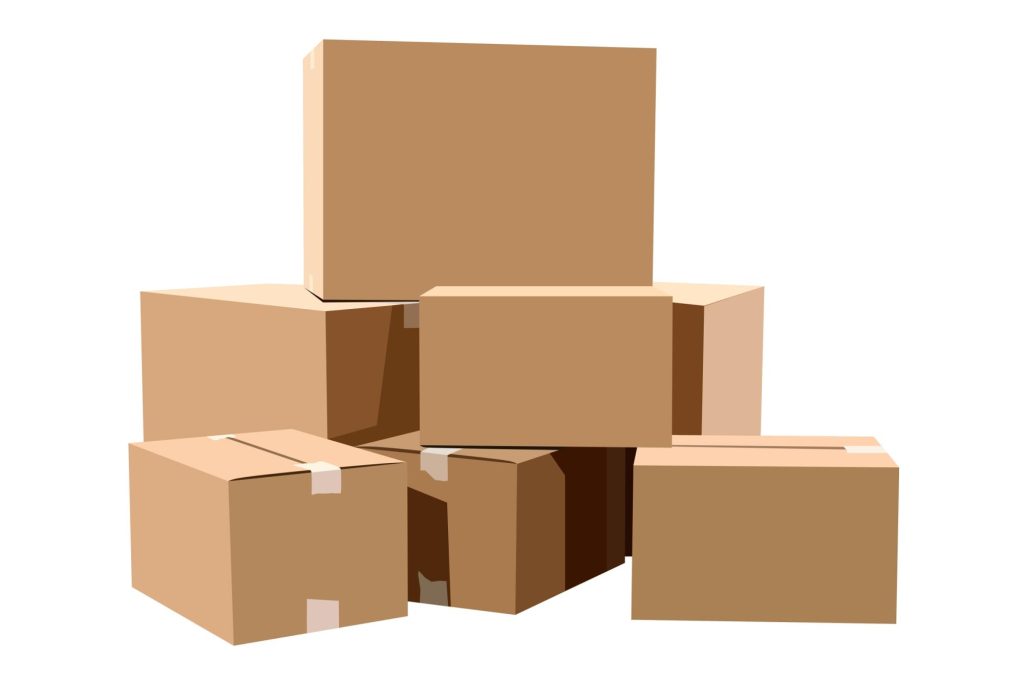 Organise a Room to Pack Your Items
Make sure to empty a room that is as close to the loft as possible to become your packing area.
There will be a lot of dirt after the items have been stored, so make sure you have some cleaning materials on hand in your packing area. Wet wipes and dusters are ideal for this job.
The room should be divided into three sections, one for throwing out things and another for selling them, with one area for items that you will keep.
We also suggest preparing your packing materials.
These items may include boxes, tape, bubble wrap, wrapping paper, pens, and labels.