Moving home brings with it a huge mix of emotions.
It can be both an exciting and incredibly tiring, stressful period in your life.
These emotions are amplified by 100 if you are trying to move with little ones in tow.
There is no easy way to relocate, unfortunately.
However, it is possible to limit the stresses and strains.
A good solid plan of action, prepared well before your move, will certainly give you the reassurance that you are in control of the situation.
We have devised an 11-point plan of action guide which will hopefully give you some inspiration and ultimately control over your move day.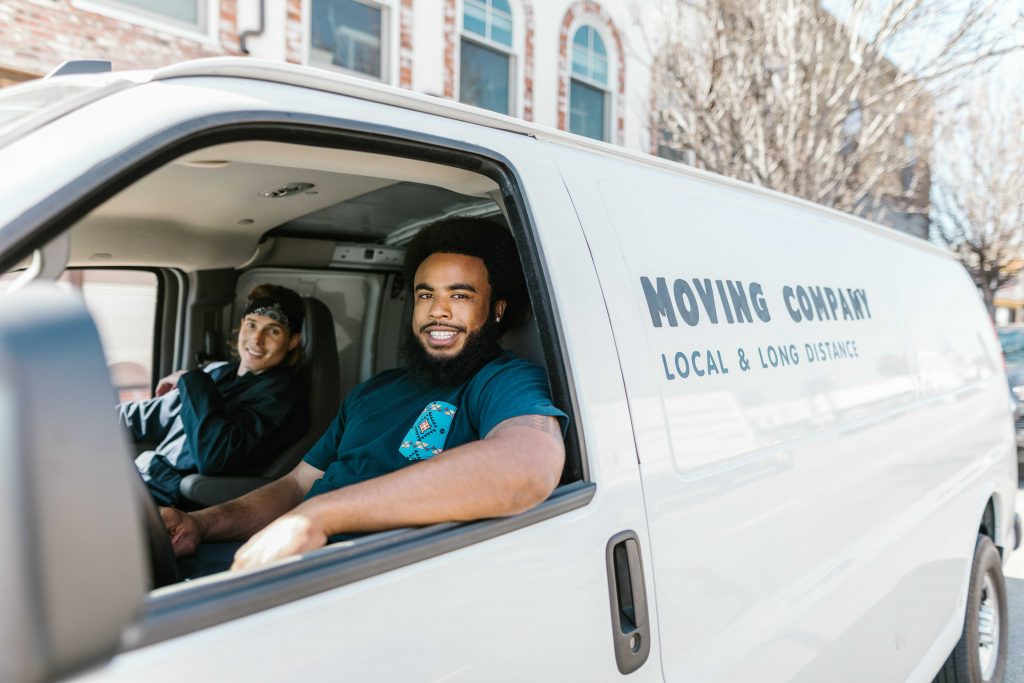 DIY Move or Professional Movers?
One very important concern for most is going to be the cost.
Do you try and attempt to go it alone, or do you enlist the services of professionals?
It can be a difficult call; however, it is one less thing to worry about if you use a reputable removal company.
DIY moves are not for the faint-hearted. It is fraught with danger and back-breaking work.
Unless you truly cannot afford it, leave it to the experts.
They will do everything for you. Pack, wrap, load and transport all your effects to your new home.
Once there, they will place everything in the appropriate rooms ready for you to unpack at your leisure.
Job done!!
Create a Removal Checklist
As so much will need to be done before the move, it is a great idea to create a moving checklist.
Having a list of everything you need to do at your fingertips will ensure that you are well-organized and don't miss anything.
It is a great feeling when you can cross all your "to-do" tasks off your list one by one.
Some helpful checklist templates can be downloaded from the internet, saving you time and energy.
Check out the Template.net website.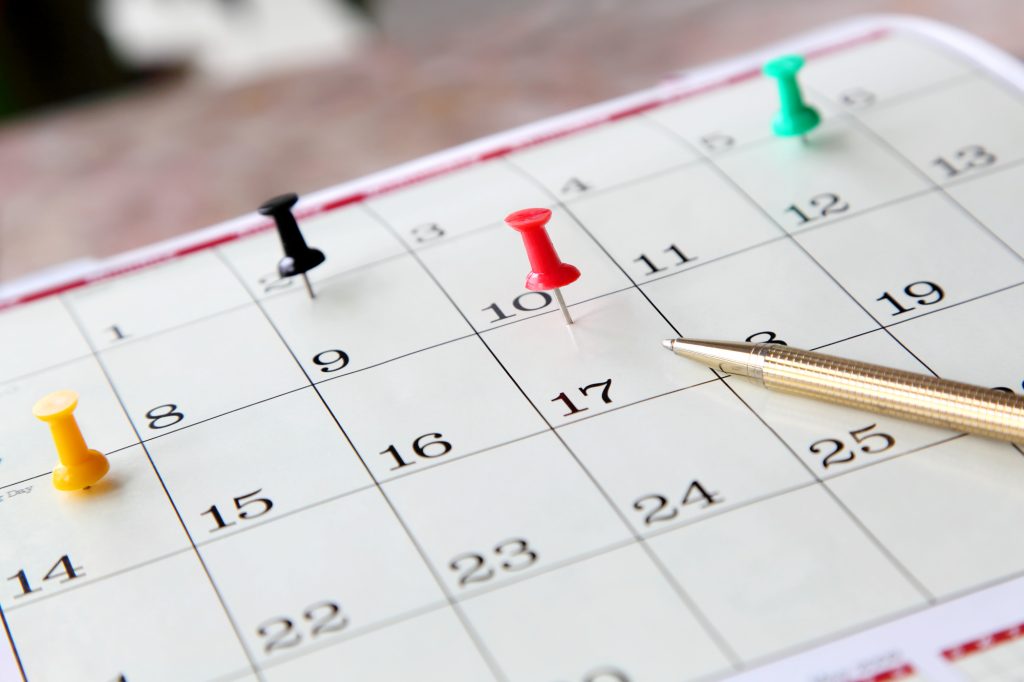 The Moving Date
Choosing a move date is surprisingly difficult to pin down. Plus, the date can change at the drop of a hat in some cases.
It is more complicated if you have sold your property and are in a chain with other people also trying to pin down dates.
You will also need to consider other factors such as your workload, school holidays, moving pets, and the time of year, (summer months are incredibly busy for removal companies).
All these issues can affect your move-out date so you will need to choose it carefully.
Notifying Everyone of your Move
It is not just your family and friends who will want to know that you are moving.
There will be a whole list of companies to notify in advance of your move as well.
Here is a top "must notify" checklist:
Royal Mail – Redirect your post
Banks and/or Building Societies, credit card companies
Private and State Pension provider
Insurance Companies
Energy Provider (gas, electricity, and water)
Telephone Providers (landline and mobile)
TV License
Cable/Satellite TV company
Local Council (council tax and electoral roll)
Doctor, dentist, opticians, and hospital if you are undergoing long-term treatment
Veterinary surgery
DVLA – (Car Tax and driving license), your vehicle insurers
Store loyalty cards
Schools, colleges, or universities
Not Everything is Worth Moving
Declutter your home.
This job can be done well before you move out. Set aside time each week or weekend to dedicate yourself to the task.
Having a thorough de-clutter will save you from paying for the removal company to move things you are only going to discard later.
Take a room-by-room approach.
Have a "charity box", a "for sale" box and an area for placing everything you want to take to the local recycling centre.
Be ruthless!
Anything you haven't used for at least one year is unlikely to be used again.
You will be surprised at how much you have squirrelled away. The Loft is a prime area for placing things you don't use.
You might also be surprised at how much money you can accumulate by selling unwanted items. With the extra money accumulated, you can buy something nice for the new home.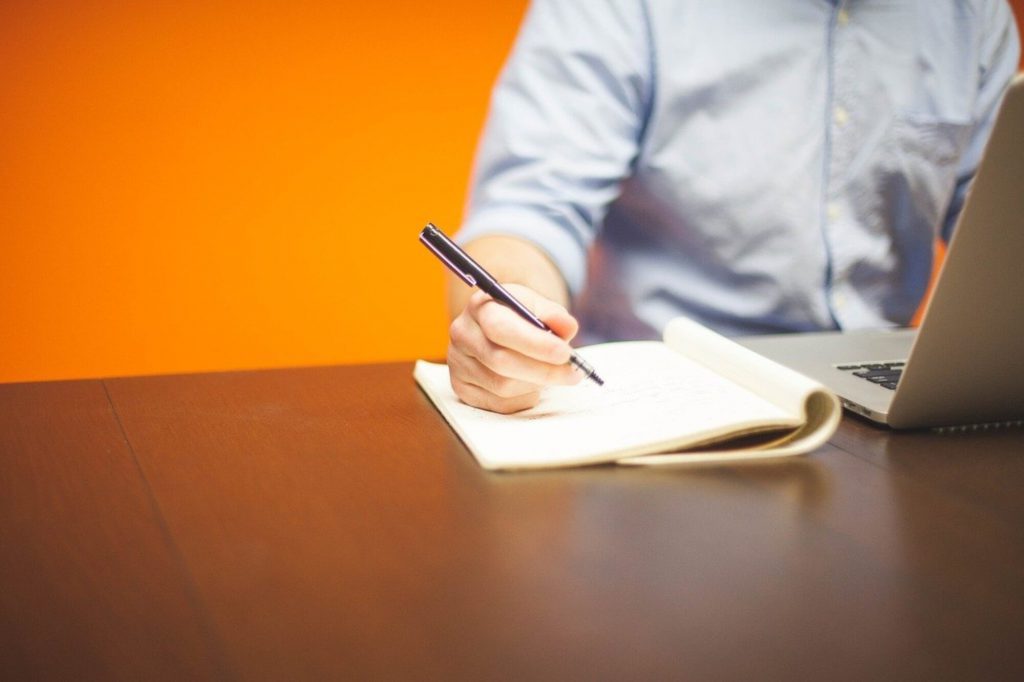 Keep Important Paperwork in one Place
It is easy to lose important documentation in the busy process of sorting and moving.
There is nothing worse than frantically looking for vital paperwork that may have been packed in a number of different boxes.
To avoid the stress of this nightmare situation, create another box dedicated to the safekeeping of your personal, financial, and property-related paperwork. That way it will all be in one place.
You may also want to include medical records, passports, driving licenses, bank account information and anything else that would be a disaster if it got lost.
You could have two boxes available.
One with the important paperwork and another to hold any valuables such as expensive jewellery, sensitive electronics, sentimental possessions, and other treasured belongings.
These special boxes can be placed in your car.
Here they will be safely out of the way of the packers so they won't be placed with all your other boxes.
Packing Your Own Boxes
Although the removal team will take the strain and pack most of your belongings for you, most people do like to pack some of the boxes themselves.
You will need to have a few boxes to start you off.
If you have decided to use a professional removalist, they can deliver an assortment of different-sized boxes to you before the move.
If not, there are online companies that sell packing materials. Alternatively, you can ask friends and neighbours or start to accumulate boxes for yourself a couple of months before moving.
Either way, if you pack your own, there are a few things to remember.
The first thing is that if any of the contents of your owner-packed box gets damaged, you cannot claim recompense from the removal company's insurance.
Take care to pack your items well. Use bubble wrap or tissue paper to protect fragile items.
Try not to overfill the boxes so that they are too heavy to lift safely.
Ensure the outside of the box is clearly marked with its contents.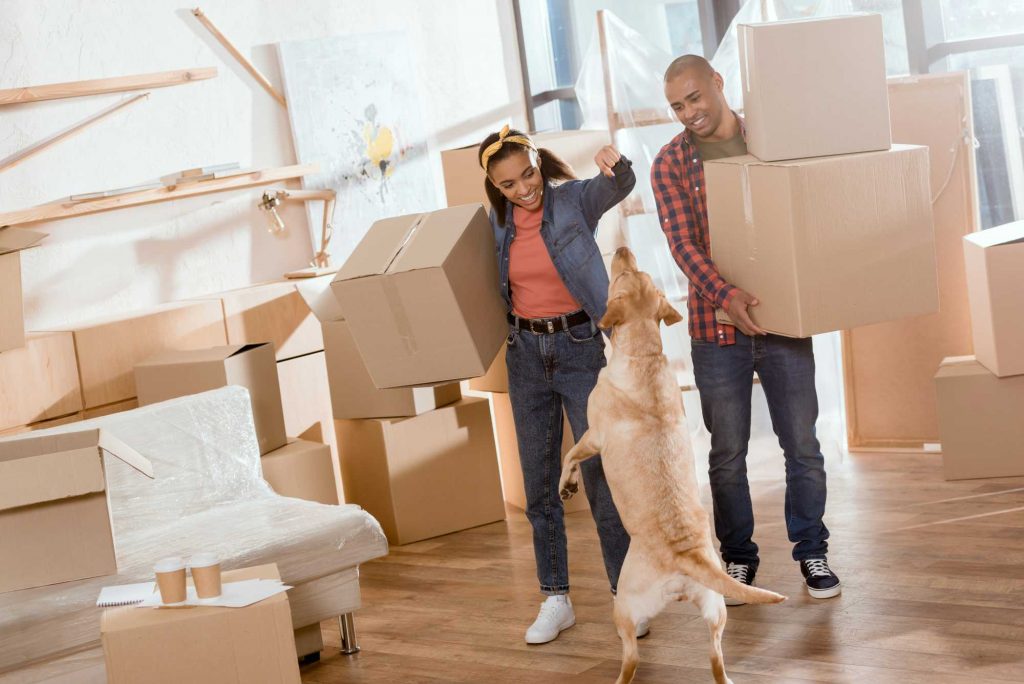 Think about your Pets
Moving with children is difficult but moving with pets can also prove challenging.
Animals are creatures of habit and any changes to their daily routine is upsetting for them.
If you have a dog, it is a little easier. You can arrange for a family member to take them for the day.
Cats are harder to deal with.
Keeping them in one room for as long as you can, whilst the main part of moving is done will shield them a little from the coming and going of the day.
Make sure they have plenty of food and water and a place to sleep. It is best not to let them outside because they may get frightened and run off before you move out.
For more information about how to move home with a cat and how to introduce them to your new home visit the Cats Protection website.
Clean Your Old Home
This is yet another job that must be done.
Although it is not law, it is good etiquette to leave your old house as spic and span as you can before vacating it.
Most of the deep cleaning can be done a week or two before you leave.
Cleaning cupboards, binning any out-of-date food, running down the freezer, dusting, washing windows and paintwork etc, can all be done in advance of moving.
Other tasks can be tackled a few days before moving out such as oven cleaning.
Give the garden the once over, depending on the time of year, perhaps a quick mow of the lawn one last time.
On moving day, all that is needed is to hoover the whole house and wash any floors that may require it.
A Few Final Tips
If you live in a city or along a very busy road, you will probably need to arrange for parking permits.
This needs to be done as soon as you have a move date, even if you have to cancel and re-book.
Pack your non-essentials first, this can be done in advance of the move day. There will be less to do later.
Take pictures of electronic components.
Taking pictures before you unplug everything means you know what gets plugged back into what when it's time to reassemble.
Take photos of your meter readings as you move out of the old house.
Also, read the meter in your new house upon arrival
Put your vacuum cleaner, brooms and a bucket and mop somewhere out of the way.
You should also inform the removal team not to pack them. You will need them for your final clean up
If you are moving anything that is particularly expensive or delicate, take photos. Your removal team will do all they can to avoid any damage. However, accidents do sometimes happen.
If you have photographic evidence (before and after the move), you can back up your insurance claim if it becomes necessary.
When you get to the new house, as a precaution, test all the fire alarms to ensure they are in working order.
Have a hearty breakfast. You are going to be in for a hectic day, and you will need as much energy as you can muster.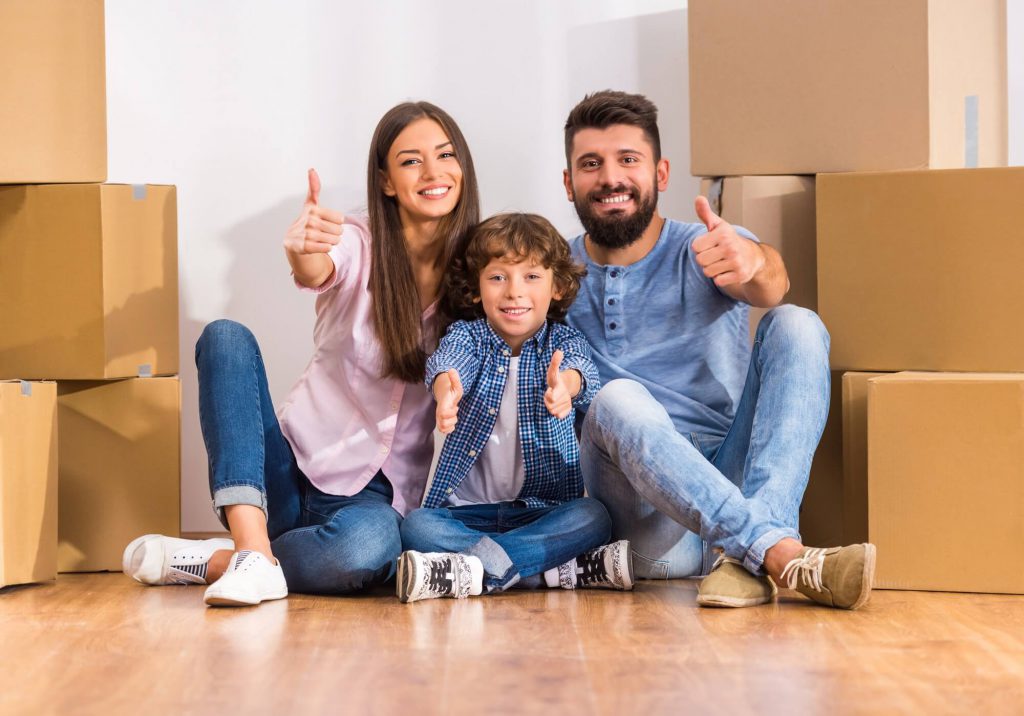 Relax and Enjoy
Even with all the best tips and move-related advice, you are bound to forget something, but don't be too hard on yourself.
As long as you have the important essential boxes with you at all times, you can deal with everything else the day may throw at you.
Once you have arrived at your new home, you can take your time and unpack everything over the course of a few days or weekends.
Relax and enjoy the fact that you have survived the day. Perhaps it's now time for a glass of bubbly!