Anyone who has ever moved home understands the worry, stress and lack of sleep associated with the experience.
Not only are there a million things to organise, but you are also effectively handing all your hard-earned possessions over to strangers.
It can leave you feeling exposed and fearful. After all, as far as you are concerned, no one cares about your belongings as you do.
Will these people be careful? Are they accountable if things go wrong? What if something breaks? What if after paying a lot of money for the move, I am unhappy with the service?
These are all very pertinent questions and the very reason that the British Association of Removers or BAR, as they are referred to within the industry, exists.
What is BAR?
The British Association of Removers provides an independent support service for anyone moving home.
Having played a major role within the removal industry for over 100 years, you can rest assured your belongings are in safe hands.
BAR will ensure that you as the customer have a recourse in the event of anything going wrong with your move.
BAR is also an industry regulator. They do not accept new members unless they adhere to their incredibly strict code of conduct.
Members are rigorously monitored on a regular basis, not just when they first join BAR.
These very rigorous and regular monitoring procedures ensure that their standards remain as high As possible.
As the customer, you can relax in the knowledge that you will receive a quality experience throughout your whole relocation process.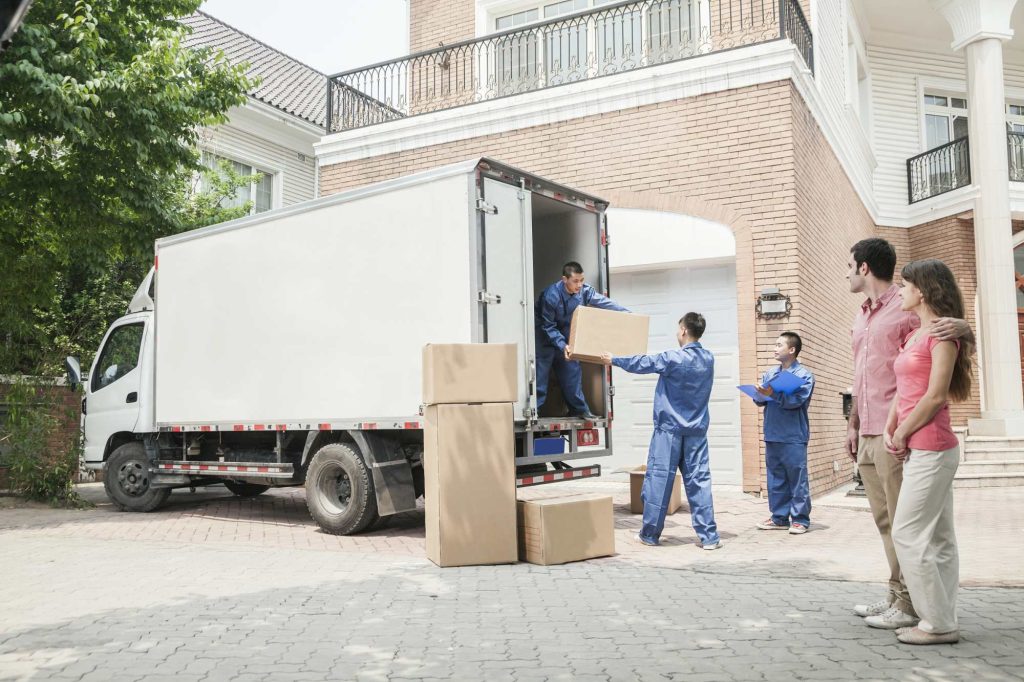 How Do I Know if My Removal Company is a Member of BAR?
There are hundreds of very good, reputable removal companies in the UK but, not all are members of BAR.
Knowing you have a company that is an accredited member of BAR, should the necessity to complain arise, you know you are backed by an independent trade association.
BAR will take up your case and investigate your complaint on your behalf and deal with it in a fair and reasonable manner.
It is very easy to confirm if your chosen removers are members of BAR and there are several ways to check.
Look for the BAR badge and accompanying accreditation on your removal company's website. It is usually displayed at the bottom of the page in the footer.
Alternatively, you can call BAR directly and ask them for confirmation. BAR Head Office 01923 699480.
You can also visit the BAR website yourself at www.bar.co.uk
Only bona fide Members of BAR, or approved partners, may legally use the BAR logo on vehicles, signage, websites, letterheads and promotional or packaging material.
Does BAR have a legal Code of Practice?
Yes, it does.
For your further peace of mind, if you want to be totally clear about how BAR maintains its quality standards and how it ensures its members are compliant, you can download a copy of its Code of Practice here.
The code of practice will give you an insight into just how stringent their standards are.
Inspections are carried out across all aspects of members' operations including their premises, vehicles, staff, operational procedures, and insurance arrangements.
Annual audits and inspections are imperative if companies wish to remain, members of BAR.
What Happens if Something Goes Wrong?
No matter how hard your removalist works or how much care is taken, it is inevitable that occasionally something goes wrong.
Small or big, BAR takes all complaints seriously.
Obviously smaller complaints are generally resolved quickly however, with more serious allegations, there is also an alternative dispute resolution procedure in place operated by an external, independent body.
If you have cause to complain, your first call should be with your mover.
An email will save time; however, a letter works too.
You must put your grievance in writing stating clearly what has happened and what you want the company to do to resolve the issue.
If you are not happy with the result it is time to elevate your complaint.
For an in-depth explanation of how you raise your grievance with BAR, they have helpful instructions on their website.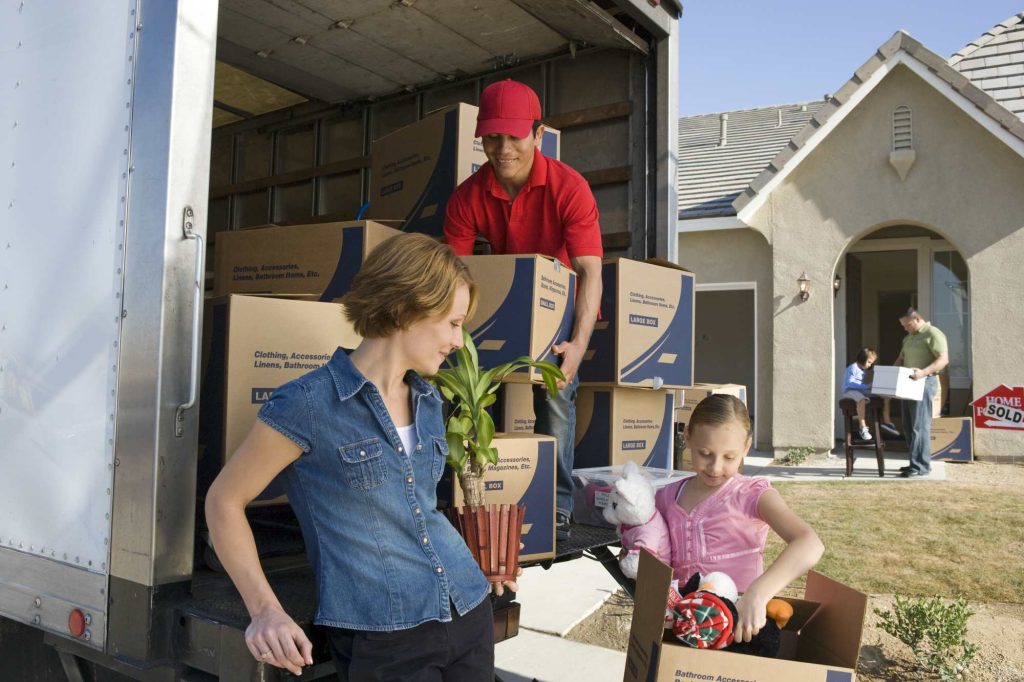 What Other Benefits are There for BAR Regulated Moves?
There are several additional benefits to using a company that has a BAR membership.
It may seem like an easy job; however, it is far from it. Removal teams are skilled at what they do.
One very important benefit is that to meet BAR's high standards, it requires removal staff to undergo a number of training courses.
All staff including the first contact surveyor, management, HGV drivers and the packers, will have received plenty of training before they are permitted to take part in a move.
The benefit to the client is that all this training goes towards making sure your belongings are as safe and secure as possible door to door.
As well as having someone to turn to should things go wrong, you are also protected by BAR's Advanced Payment Guarantee (APG).
In the removal industry, it is normal practice to pay for your move upfront. Obviously, this could create concern. How do you know your removal company won't go bust before your move day?
With the APG scheme, you can rest assured you are going to get 150% of your money back should this unusual event occur.
BAR moves also extend to any of your belongings that you may want to store.
Plenty of removal companies have storage facilities and offer this important service.
These are inspected and assessed to high standards, so anything you choose to store is covered in the same way your move is. Providing customers with even more reassurance.
Are there any other Accredited Bodies to be Aware of?
Again, yes there are.
Other associations and bodies also provide a similar service for anyone using a removal company. Each has a similar Code of Conduct to BAR.
FIDI – International Federation of International Movers, is the global alliance of quality-certified international moving and relocation companies. They specialise in moving homes from one country to another, setting the moving industry's highest quality standards.
FAIM – The primary objective of FAIM is to provide a worldwide high-quality standard for international moving and relocation services. They work hand in hand with FIDI.
NGRS – National Guild of Removers and Storers. An independent body, that provides quality monitoring for removals and storage companies.
OMNI – Overseas Moving Network International. A global network of the most professional independent companies in the international moving and relocation industry providing customers with a complete relocation service.
IAM – International Association of Movers represents more than 2,000 companies in over 170 countries. These companies are partners and innovators in the delivery of moving, forwarding, shipping, logistics and related services.
Moving Home with Confidence
As you can see there are some incredibly important removal associations connected to the removal industry.
Merely using a reputable removalist who is a member of one or all of the above industry regulators will not guarantee a 100% stress-free removal experience.
But what it will do is go a very long way in providing you with every confidence that the company you choose is going to perform to the best of its ability.
Thanks to BAR's stringent Code of Practice, if the code of conduct isn't met, or if something goes wrong, you'll be able to turn to the BAR to resolve any issues and deal with any removal disputes.
Door to door, throughout the UK, Europe or internationally, you are safe in the knowledge that your move will be in the most professional of hands.