If your retirement is looming, you may be asking yourself where the best places to retire in the UK are.
This blog will help you to tackle that question!
Our comprehensive list breaks down the best of the best locations for retirees.
Regardless of your requirements for retirement…we have you covered.
Be sure to read on to start the journey to your dream retirement location!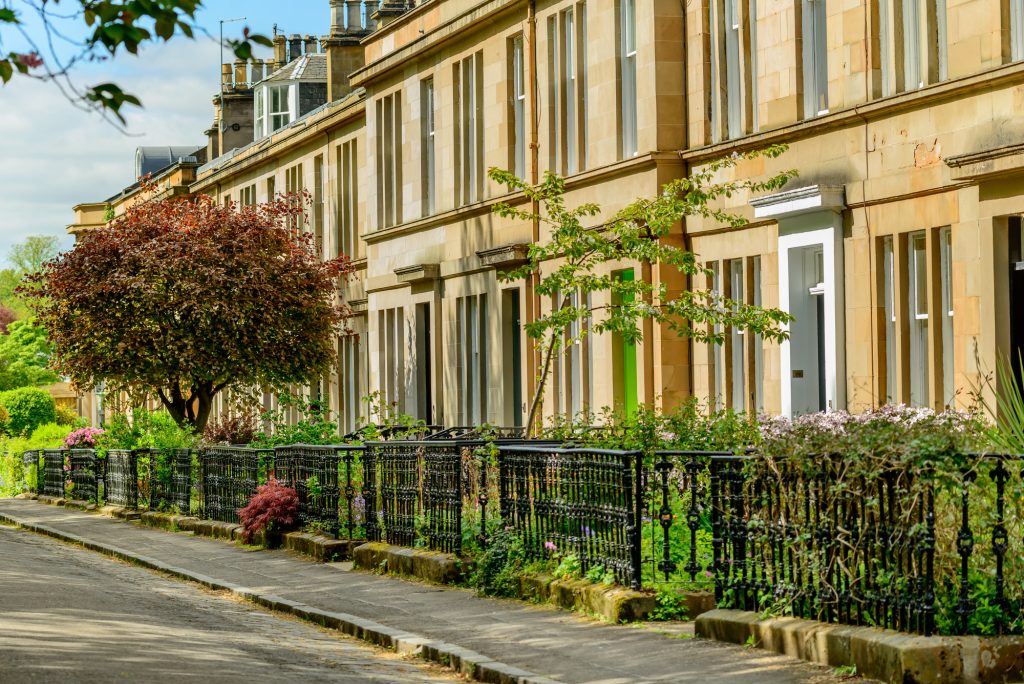 Glasgow
Although Scotland's capital, Edinburgh, is often regarded as the best place to live in the country, Glasgow is a great place to retire.
Edinburgh, Aberdeen, Dundee, and the rest of Scotland are all easily accessible from Glasgow.
Additionally, it is considerably less expensive than the capital, making it a good choice for those with limited budgets.
Within a short distance of the city, there are a number of lovely villages.
In contrast to the gritty Glasgow you often see in television shows, these are much nicer places than you'd think.
The villages of Bishopton, Bridge of Weir, and Lochwinnoc are among the best in the area.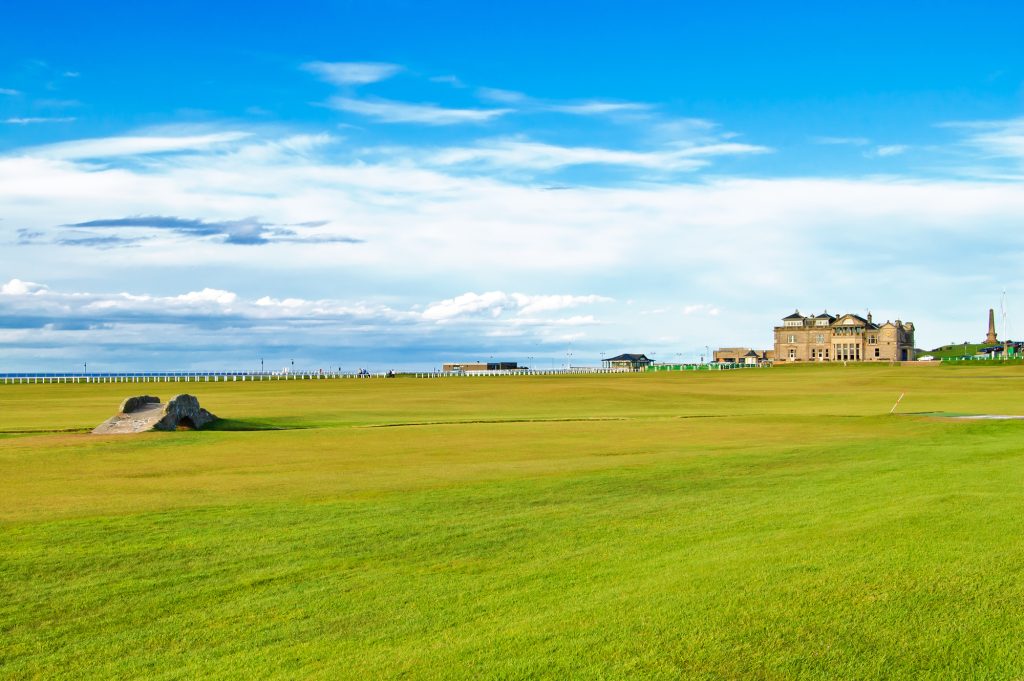 Fife
Our second Scottish option, Fife, is well suited to those who wish to enjoy their retirement on the golf course.
The historic St Andrews is located in Fife, a region known for its beautiful landscapes.
There is always something to do around here, from scenic walks to chilled-out days.
Kirkcaldy, Dunfermline, and Glenrothes are the three major towns in Fife.
A number of small towns and villages can also be found here.
There is so much choice in Fife that retirees will have difficulty choosing where to live.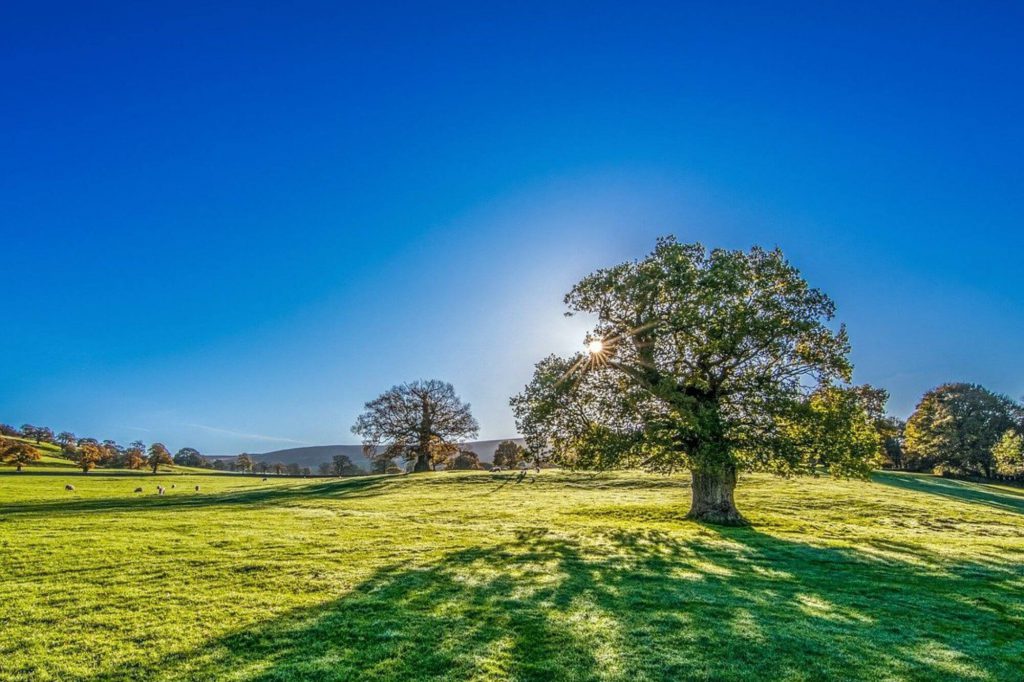 York
Those retiring soon who also have a love for history and culture should look towards York.
A number of factors contribute to ensuring York is one of the top places to retire in the UK.
It was lately ranked as Europe's top international visitor destination!
The ancient city is prominent for its spiralling cobbled streets and famous cathedral.
York's past is embedded with Roman customs and was in fact once home to the largest Viking settlement in the UK.
Moving forward, York has gone on to boast a rich cultural diversity which has provided the stage for many key political events throughout its existence.
York is a large enough city to be cosmopolitan but compact enough to feel charming.
The ideal balance for those seeking a more vivacious retirement!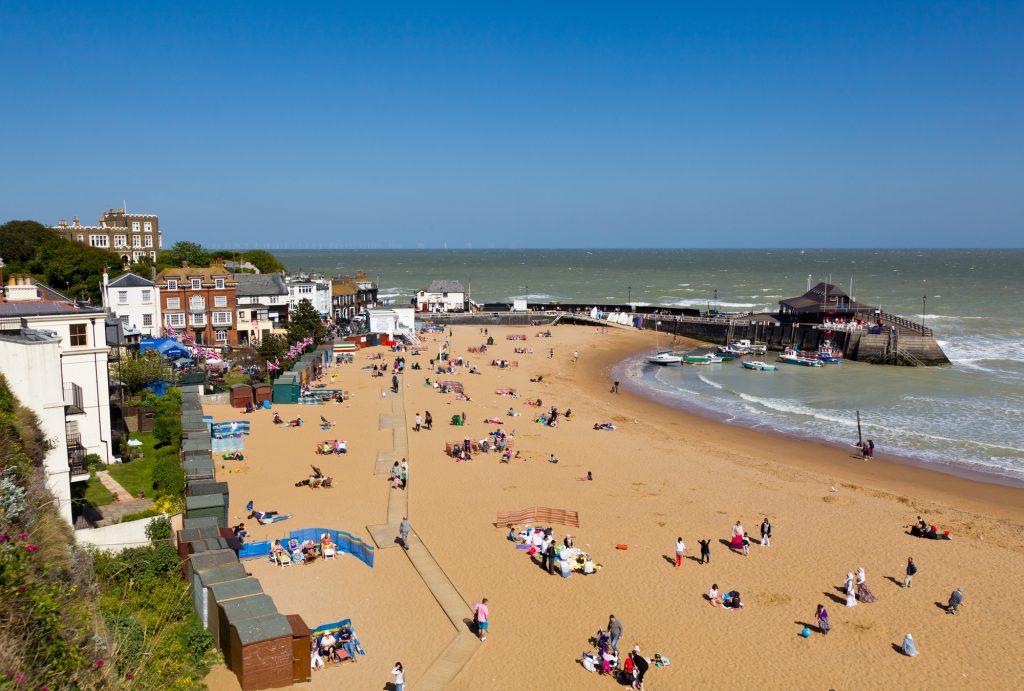 Kent
If you are planning to retire and want a bit of everything, Kent is a great place to live.
Kent, one of the home counties surrounding London, is known as the "Garden of England."
Due to its proximity to the capital of England, Kent makes a great retirement destination for people looking to leave the city but retain close ties with their family and friends.
There is no doubt that Kent is a stunning part of the country, as its nickname may suggest.
In fact, two Natural Areas of Outstanding Beauty, the North Downs and the High Weald are located within the county.
These beautiful spots have the ideal conditions for a wide scope of outdoor pursuits during your retirement.
Tourists visit from across the country to holiday in the county because of its natural beauty and history.
This is an unmistakable sign that Kent is one of the top places to retire in the UK!
Suffolk
The East Anglian County of Suffolk has attracted retirees for many years.
Its vast areas of rural greenery and pretty coastline provide very attractive places to relax and enjoy life.
The Norfolk and Suffolk Broads offer a whole new level when it comes to natural outdoor spaces.
One of the great positives is that if you feel you want a little more action from time to time, you have access to Cambridge and Ipswich which you can reach in a jiffy.
Having more time on your hands means you can enjoy a day at the races on a more regular basis.
Newmarket's Rowley Mile is the longest straight turf of its kind, stretching for longer than one and a quarter mile, a great day out.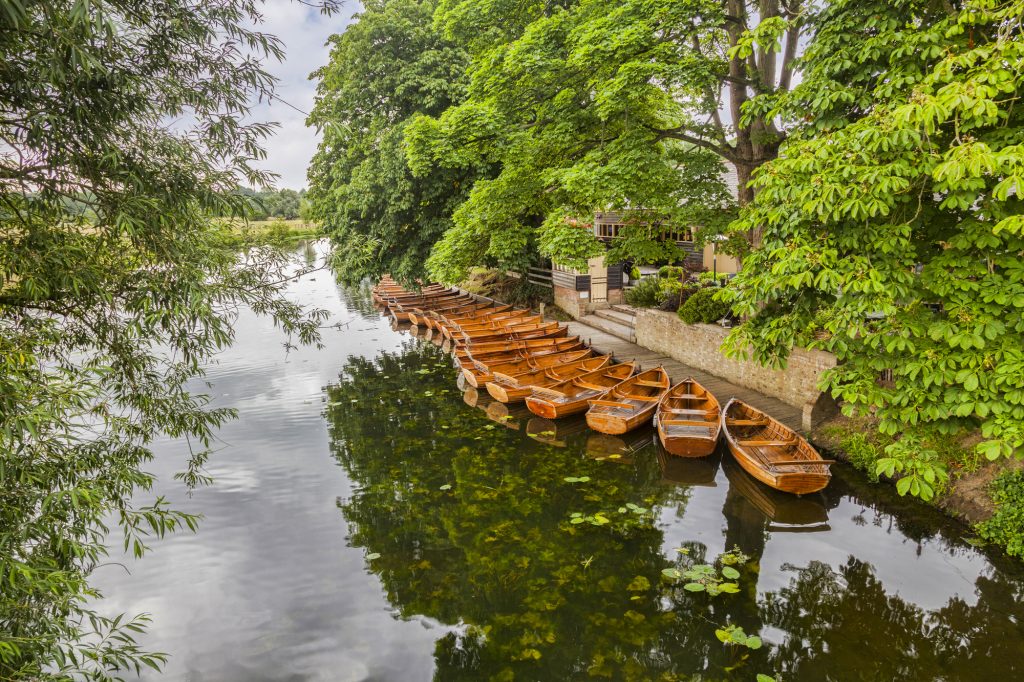 Essex
Although probably more well known for attracting the rich and famous, Essex is a very pleasant place to retire to.
You don't actually have to be wealthy to live here, there are plenty of properties well within the reach of ordinary pockets.
Plus, with almost 8000 currently on the market across the county, there is a whole lot of choice.
You may want to spend your golden years in a little village, facing the seaside, or in a retirement complex.
No matter, because you won't have too much trouble finding a home that suits both your taste and budget in Essex.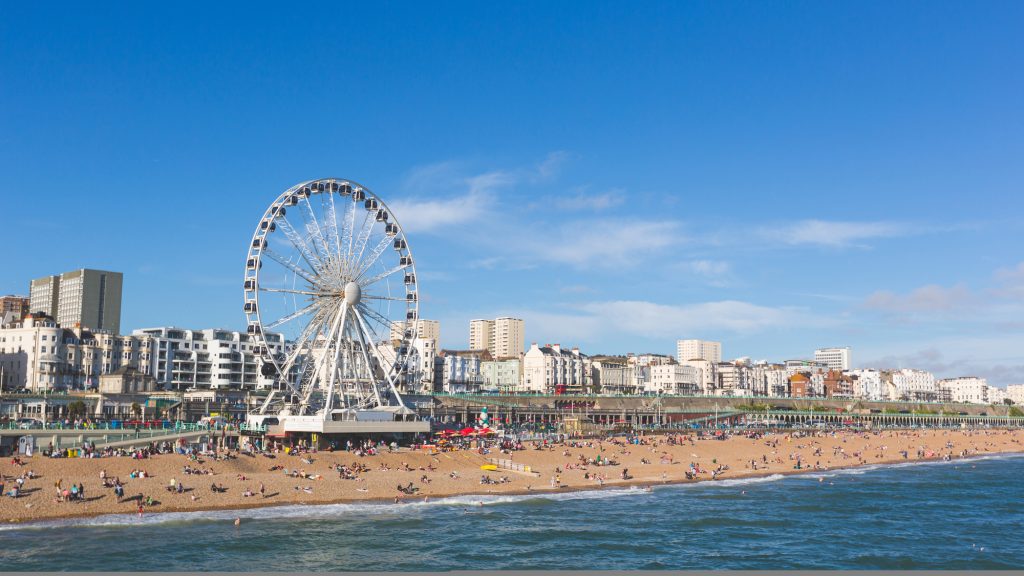 Brighton
A huge number of people nearing or planning their retirement would opt to have a home by the sea.
Brighton provides just that, but it comes at a premium as homes here sell for an average of £454,053.
However, if you are willing to sacrifice the oceanside view, retirement properties just a few streets back from the sea start at just £100,000.
Brighton is a holiday hotspot; its Lanes shopping area not only provides plenty of choice for residents but also attracts thousands of visitors annually.
You only need to jump in the car and drive a few miles and you are amid the beautiful scenery of the South Downs National Park.
Brighton is ideal for those who want to have it all, sea, sun, and scenery.
Dorset
Dubbed the 'retirement capital' of the UK due to the fact that nearly 30 percent of its population is made up of retirees.
Its moderate winters and balmy summers make it a haven for those reaching retirement age.
You won't find a motorway anywhere in sight!
Dorset is one of the few counties which isn't connected to the motorway network. You have no choice but to slow down.
In Dorset, you can be as active, or not, as you choose.
There's absolutely heaps to do whether you like to immerse yourself in the local countryside or spend a day exploring the Jurassic Coastline of Dorset.
Bournemouth is packed with attractions and of course, it has a stunning sandy beach to explore.
Dorset supplies all you need to enjoy retirement at its best.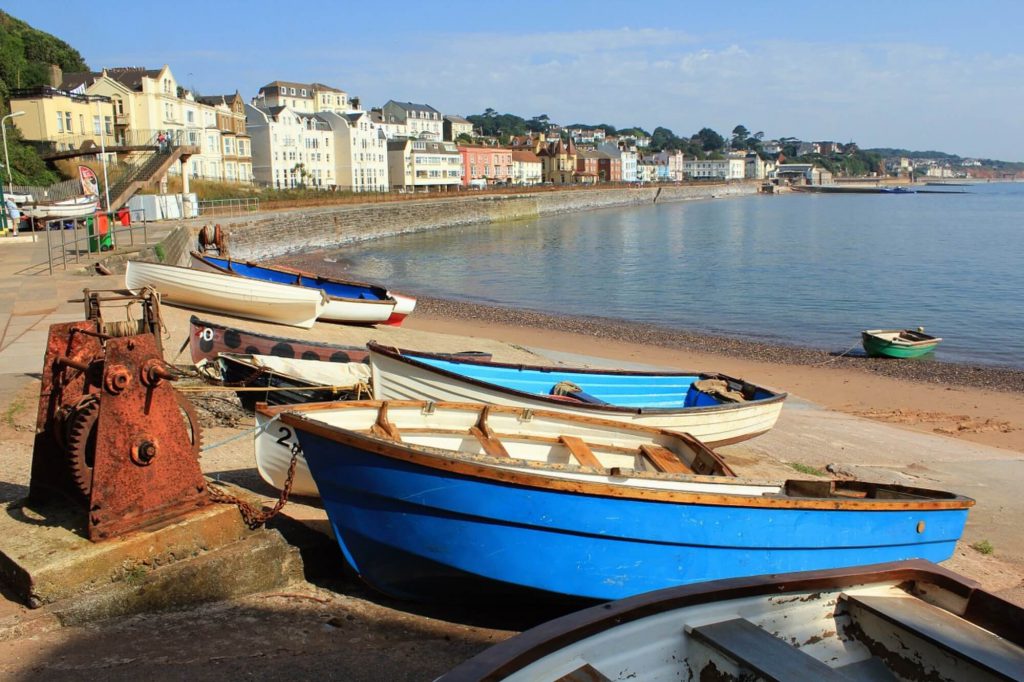 Devon
Although Devon has been a magnate for the older generation for many years, it has also caught the attention of the "work from home brigade".
No wonder, it manages to bring together the majesty of the English countryside and coast.
A safe, wonderful county brimming with history and stunning natural panoramas.
The cherry on the top for Devon is that property prices are affordable with retirement apartments starting from £50,000.
You could try searching in Tiverton, where flats with a river view sell from £75,000.
Torquay, Exmouth, and Ottery St Mary are all very appealing places to spend a long, healthy, and safe retirement.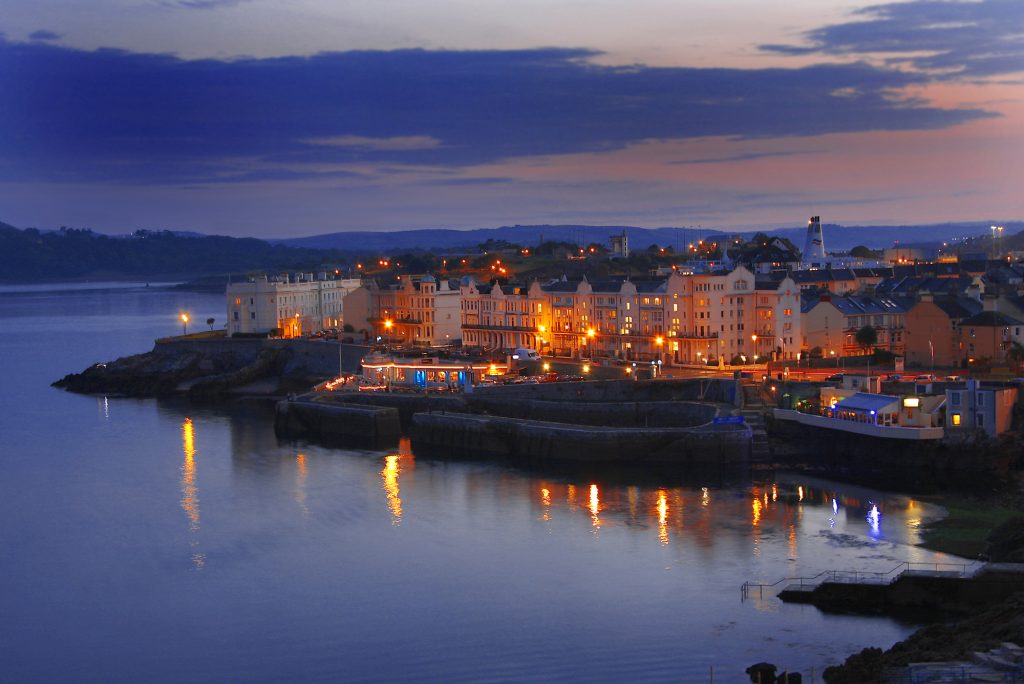 Plymouth
There is a great deal of pride in the maritime history of Plymouth, as it is a port city.
The city is also a great place for retirees who enjoy a social lifestyle, as it is full of clubs and societies.
You can always find something to do or go somewhere exciting.
The city of Plymouth offers a variety of parks, affordable housing, and is close to the sea.
Retirees aren't the only ones who can benefit from it!
One-bedroom retirement flats start at £70,000 in Plymouth, making it a winner in the financial department as well.
One of the best retirement destinations in the UK, Plymouth may be the perfect place for you.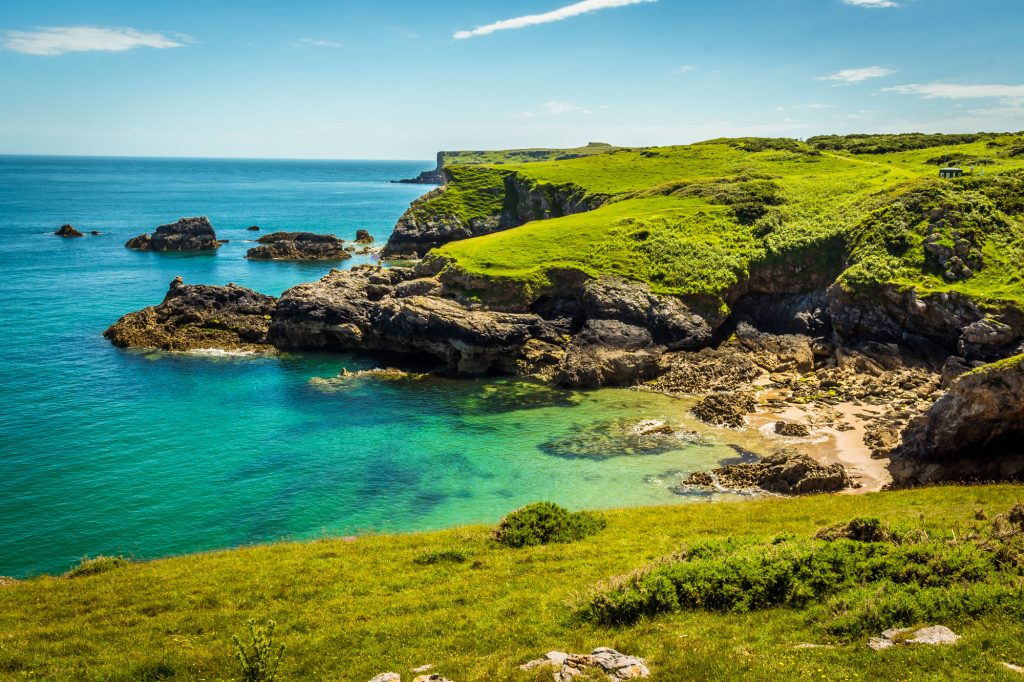 Pembrokeshire
A bit of a hidden gem, the Welsh county of Pembrokeshire is a wonderful location for those who love the great outdoors and there is much to explore.
The county is home to Pembrokeshire Coast National Park and incorporates the Pembrokeshire Coast path.
There are plenty of over 55 walking clubs to get involved with and if you are new to the region, it is the best way to make new friends.
Pembrokeshire has a diverse geography with a wide range of geological features, habitats, and wildlife, whilst many of its beaches are award-winning.
Not only is Pembrokeshire beautiful, but it is also very reasonably priced when it comes to buying a home.
As Wales enjoys a low cost of living, your day-to-day expenses will also cost less.
At the lower end of the market, one-bed homes sell for as little as £75,000 so you can be sure to own your home outright and have money in the bank.
The Lake District
Getting around this incredible region may take longer as there are no motorways or A-roads, however, that is the beauty of the place.
Wild and windswept, the Lake District is famous for its walking routes, lakes, forests, and mountains.
It is a haven for those nearing retirement age who are eager to keep fit and on the move.
Hiking, climbing, swimming, and sailing are just a few of the things you can do with all that spare time you will have.
Featuring some of the most picturesque natural landscapes and the cleanest air in the UK, the Lake District certainly ticks a lot of "must-have" boxes for the best places to retire in the UK.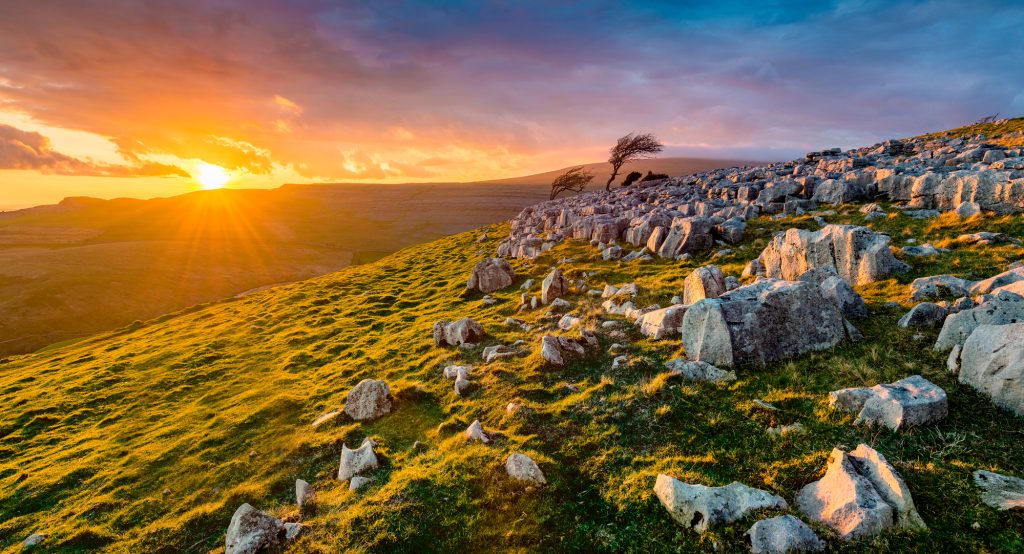 Yorkshire Dales
For an unhurried tranquil location, the Yorkshire Dales is a hard one to beat.
However, it can be one of the most remote places to consider retiring to.
If you are not very mobile it could make life a bit of a challenge.
The limited broadband and mobile phone coverage probably won't suit everyone either.
What the Dales do have is wide open space everywhere.
It also scores highly with regard to the safety factor and house prices are generally well below the national average.
You don't need to live in isolation.
For something a little less cut off, there are some pretty villages and small towns dotted across the region, ideal for the practicalities of life.
The relaxation that being surrounded by countryside brings makes the Yorkshire Dales a strong retirement location contender.
It is clear to see why the Yorkshire Dales is considered one of the best places to retire in the UK.