What are the best London commuter towns?
Those who work in London may not also want to live there.
In recent years, this trend has become increasingly popular and is understandable for several reasons.
There are many London workers who have families and would prefer to raise them in a more rural setting.
Locals can take advantage of the clean air and outdoor activities when looking outside of the city.
There has been a shift away from the capital and into smaller, more suburban areas due to the Covid-19 pandemic.
There are many young professionals looking to purchase a more spacious property not available in London, while others want to be farther away from work so they don't have to worry about long commutes.
Everyone can find something to suit their needs in the best London commuter towns, whether they have children, want a shorter commute time, or want to save some money.
Here is a list of the top London commuter towns!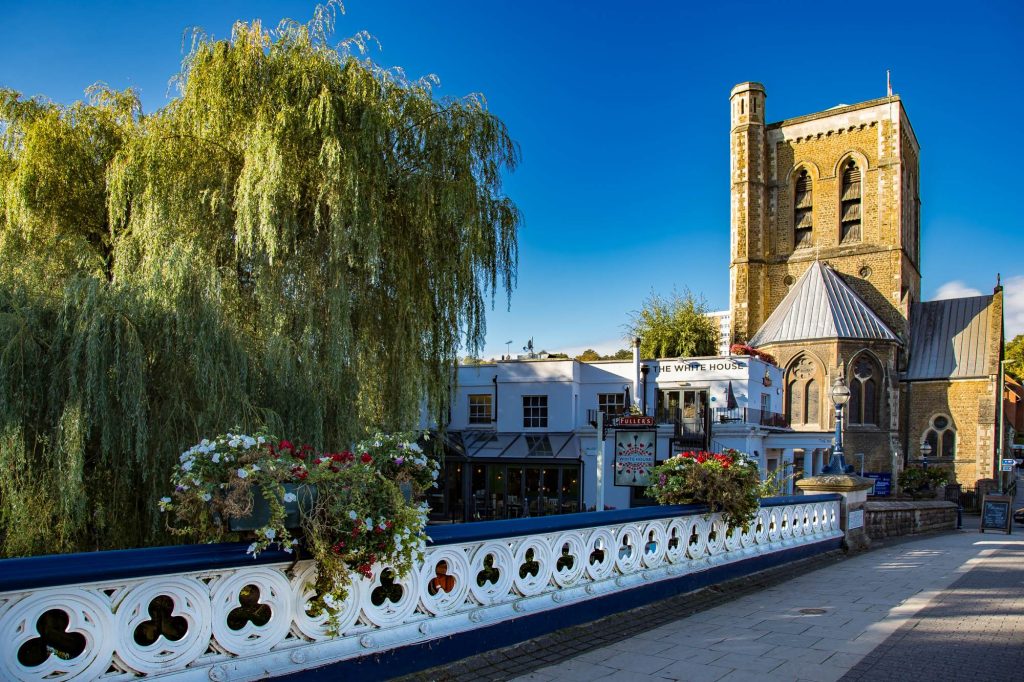 Guildford
Travel Time: 30 minutes
This picturesque English town has a rich history.
Boasting cobbled streets, medieval buildings, and a castle, it offers a great change of pace compared to the capital.
If you want quick access to London, it's a great place to live.
The scenic town is within 30 miles of the city, and it boasts a wide variety of shops, restaurants, and public transportation choices.
In Guildford, you can catch a train to central London in just 30 minutes, clearly a suitable commuter town.
Guildford's average property price in December 2022 is £629,633.
Guildford has something for everyone, whether you want a peaceful, quiet town or a bustling urban center, it offers the best of both worlds.
Potters Bar
Travel Time: 19 minutes
Potters Bar has to be included in our list of the best London commuter towns.
The travel time from Potters Bar to London is only 19 minutes.
Located in Hertfordshire, Potters Bar sits just 18 miles from Charing Cross Station.
Located in a picturesque setting, this town offers a little bit of everything.
Living in Potters Bar is perfect for those seeking a convenient London commuter town.
In the area, you can enjoy green spaces as well as recreational facilities such as swimming pools and leisure centres.
Located 18 minutes from London, you can explore the entire city or commute to work in no time at all!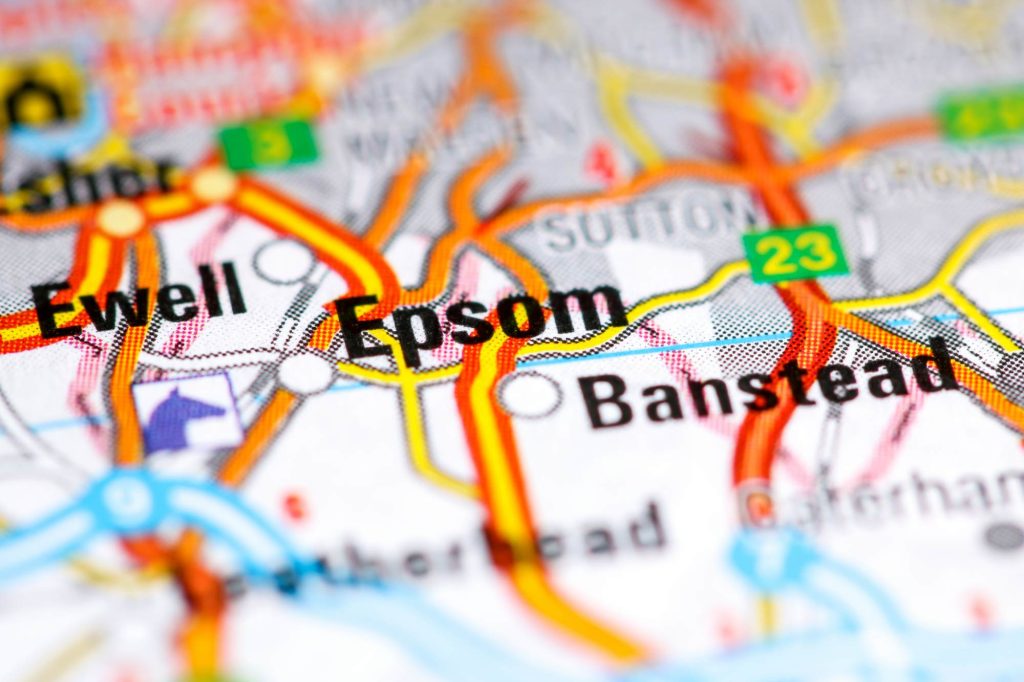 Epsom
Travel Time: 36 minutes
Epsom is an excellent choice for those seeking the best London commuter towns!
Getting to London from Epsom is quick and easy.
On the train, you can reach the capital in just 36 minutes.
An attractive commuter town in Surrey, Epsom is home to a large community of commuting professionals.
It's an ideal location for those looking to live in a rural area while still having access to all the amenities of the big city.
In addition to high-street shops and restaurants, there are plenty of green spaces to enjoy.
The average price for a property in Epsom is £615,792 as of December 2022.
Witham
Travel Time: 49 minutes
On average, living in Witham offers a travel time of just 49 minutes by train from London as well as sitting 20 minutes away from Chelmsford by car.
In Witham, the average property price is £333,541.
A wide variety of stunning properties are available for sale.
Witham also offers buyers much cheaper prices when compared to both London and nearby Chelmsford.
This is one of the reasons why many buyers choose this area to purchase a home.
With more and more developments popping up, an abundance of exceptional properties are becoming available in the area.
If you are looking for the best London commuter towns, Witham is worth considering!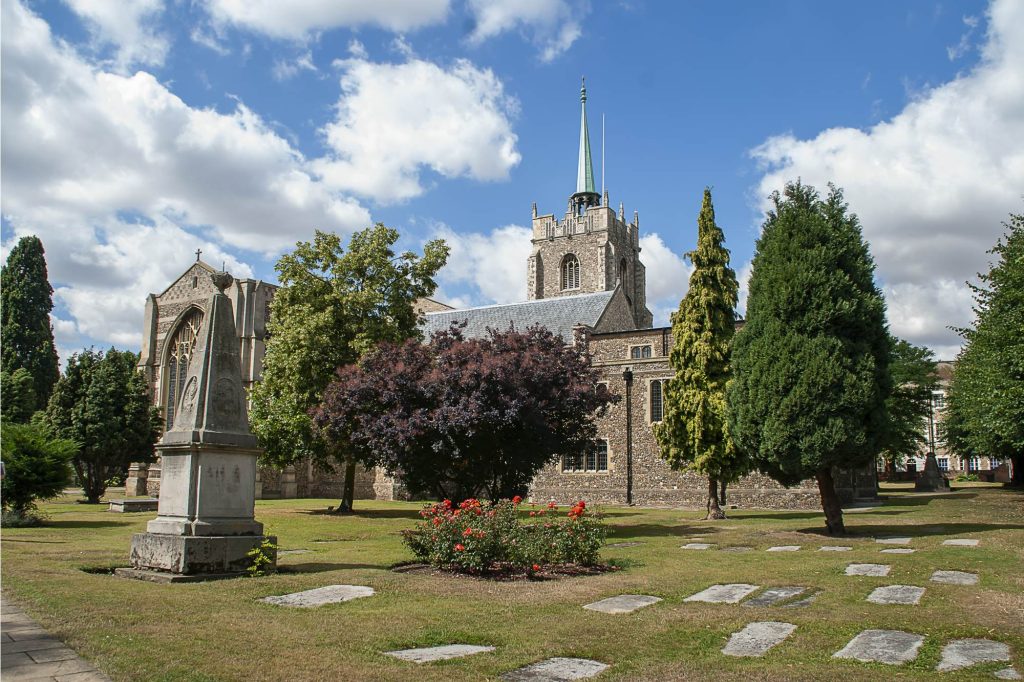 Chelmsford
Travel Time: 32 minutes
Chelmsford is a worthy addition to our list of the best London commuter towns!
Located less than an hour from London, Chelmsford boasts just as much history as the capital with a far more relaxed pace of life.
Over the years, London workers have turned to Chelmsford as the perfect commuter town to raise their families.
Only 35 minutes are required for your commute to the capital!
A house here costs on average just under £423,406, an enticing prospect for many buyers.
Chelmsford offers the best of both worlds, with excellent access to both London and the countryside. Chelmsford is clearly one of the top London commuter towns!
Reading
Travel Time: 28 minutes
Reading is another great choice when it comes to London commuter towns.
With rising house prices and the cost of living increasing, it is almost impossible for those who are looking for their first job in the capital to live in London!
This town is a wonderful place to live, and there are plenty of properties available to rent.
It's also a short commute from London, making it a wonderful place to live.
There are many benefits to living outside the capital.
However, you don't sacrifice much when moving to Reading!
London is only 28 minutes away by train.
The new Victoria line also runs services to the town, making it even easier to reach the capital!
In addition, Reading has a wide range of restaurants and cafes that make it a great place to enjoy a night out.
According to Zoopla, the average house price in the town is £450,485.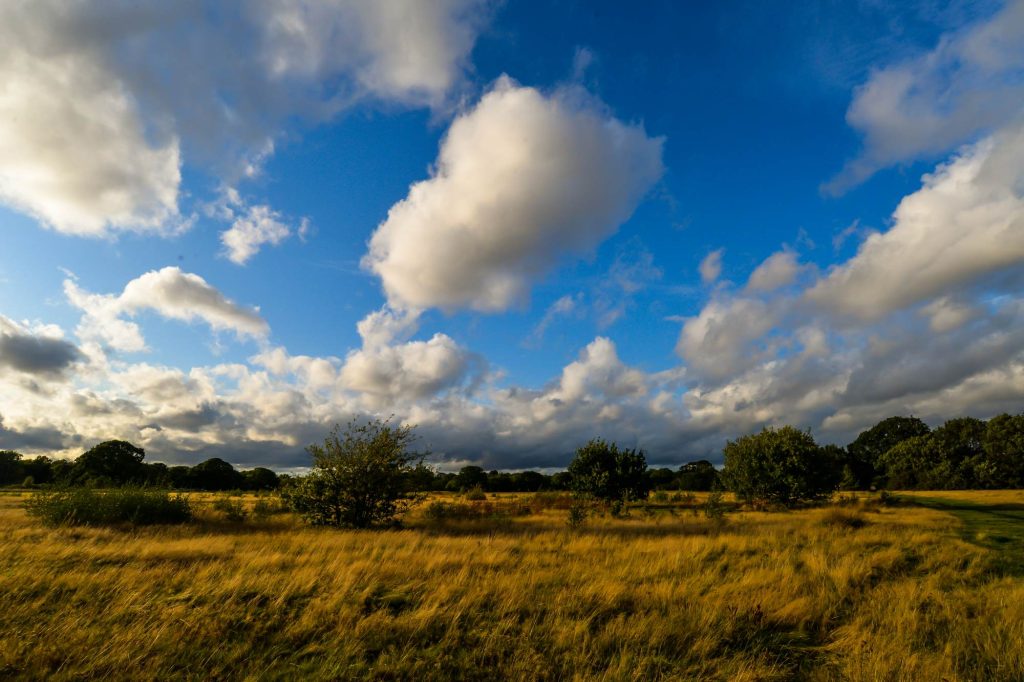 Epping
Travel Time: 38 minutes
Epping is another top London commuter town well worth considering.
A quaint English town outside London, Epping is home to plenty of shops and restaurants to keep you entertained.
Located on the Central Line, this historical market town is an excellent choice for anyone who wants to access central London but still enjoy a quieter lifestyle.
Because Epping is the last station on the route, you will have a pleasant 38-minute trip with a seat all but guaranteed!
A property in Epping costs an average of £665,899.
Tunbridge Wells
Travel Time: 1 hour 3 minutes
There are plenty of reasons why Tunbridge Wells has made it to the list of best London commuter towns.
According to Zoopla, the average property price here is £521,091.
On top of this, there are plenty of things to do for the whole family.
It's a great place to commute to and from London if you don't mind spending a little bit more.
The city has seen huge investments and offers a variety of shops and restaurants.
Natural beauty is one of the main reasons to live outside of London.
The town can provide you with just that.
Having been designated as an AONB, the surrounding area offers some stunning scenery!