Are you thinking of living in Fareham in 2022?
The average person relocates around 10 times during their lifetime, it is a stressful, anxious time.
Even more so when moving to a new town such as Fareham.
Here we offer some practical advice as to what to expect when living in Fareham and 6 great reasons why you should start your new life here.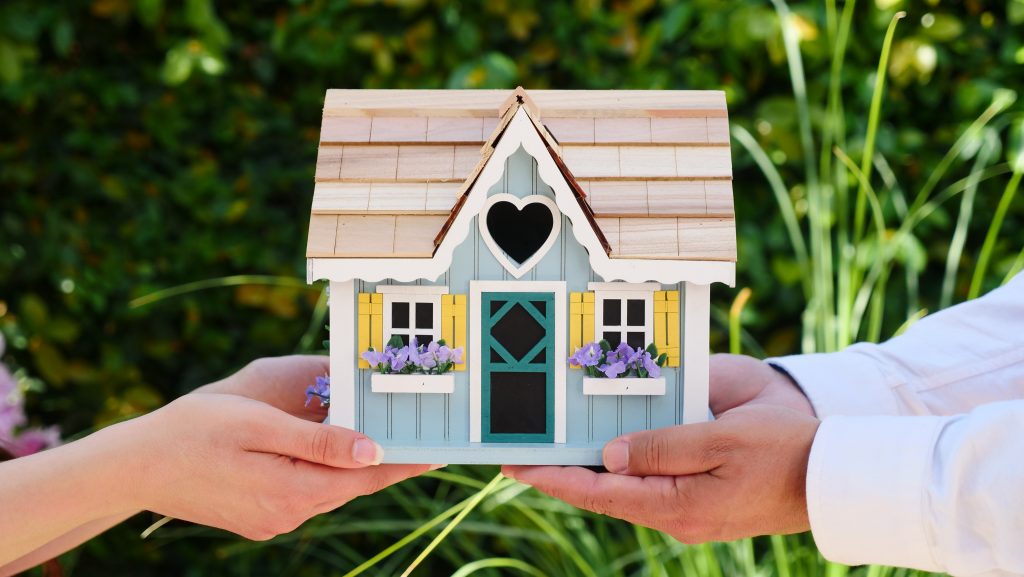 House Prices
Firstly, there is a multitude of desirable locations within the borough.
Having an average property cost of £343,344 and plenty of homes selling for less than this, it is no wonder Fareham has come under the property spotlight in recent years.
Old Fareham is a firm favourite, here you can buy period homes which sit amid all the conveniences of the town.
There is a home for sale now situated on the high street. A Grade II listed home could be yours for £1,150,000.
Portchester properties are also particularly sought after.
Cheaper than Fareham, Portchester homes sell for an average of £295,908.
Nearby, Titchfield and Wickham are also right up there on the "most wanted location list".
If it is a home which has lots of open spaces, parks, shops, and sports facilities you desire, you should consider the large development of Whiteley.
The perfect location for families.
Stats as per Zoopla May 2022
Cost of Renting
With the cost of living spiralling out of control, many people are no longer able to purchase their own homes.
Although there are a number of Government initiatives available such as "part buy/shared ownership" schemes, it can be a complicated process and not open to all.
The fallout from this is that increasing numbers of the population are opting to rent a home instead.
As with buying a home, the rental market is also varied in Fareham.
From room only rentals costing £395 per month, up to family-sized lets which are £1175 per month.
Although the current average cost to rent a home in Fareham seems high at £1,242, there are plenty of much cheaper options available.
To see what is currently available and ready to lease, check out home.co.uk for all of the most up to date rent statistics.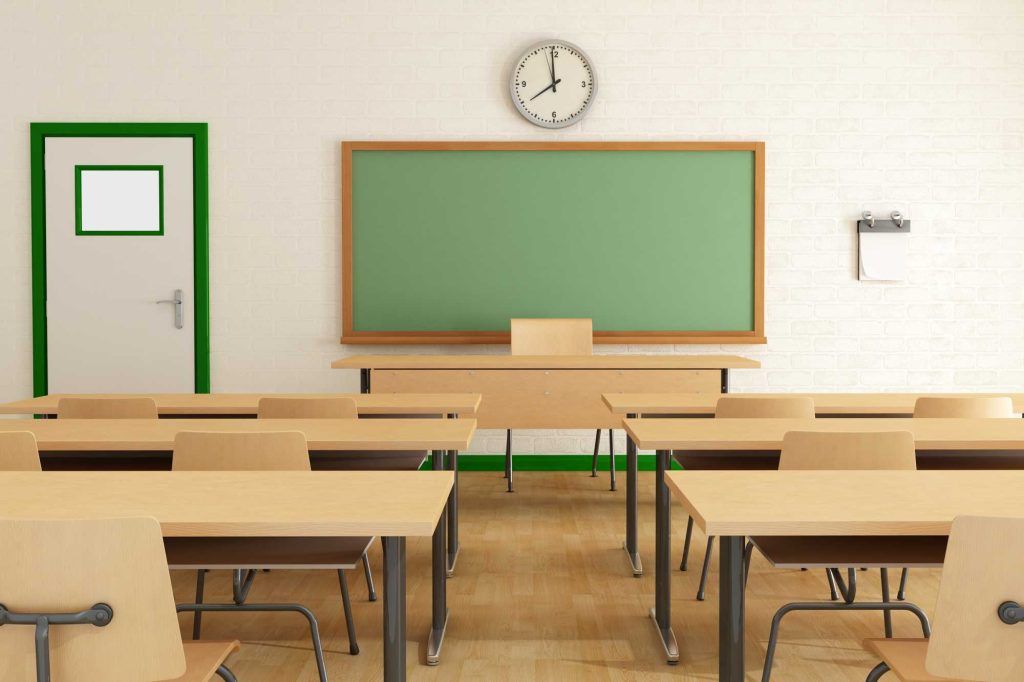 Schools when Living in Fareham
You might not be just moving yourself to Fareham, you may be moving the whole family.
In which case, education is going to be a matter of priority to you.
There is a very good choice of schools across the Fareham Borough.
No matter what the age of your child, schools, colleges and several top universities are all within easy reach when living in Fareham
For highly rated Ofsted schools, Harrison Primary and Redlands Primary are both 'outstanding' institutions!
Plus, there are plenty of "good" Ofsted rates schools as well including Uplands Primary, St Jude's Catholic Primary, Orchard Lea Junior, Northern Junior, and Ranvilles Junior.
For the 11-16-year-olds, Cams Hill School and Fareham Academy are great choices and both "good" says Ofsted.
Post 16 students are lucky enough to be able to attend Fareham College.
Following its 2017 glowing inspection by Ofsted, it was rated as being "Outstanding".
Higher education courses are available at Fareham College; however, students can also attend Portsmouth University or Southampton University. Both institutions are highly regarded.
Travel Connections
Fareham comes into its own regarding its connectivity.
It offers residents plenty of options by road or rail.
The M27 motorway passes around the northern edge and is the main traffic artery into and out of the area.
It provides easy access to both the cities of Portsmouth and Southampton and on to London via the M3 and A3(M).
Fareham railway station is on the West Coastway Line, providing regular services to Portsmouth, Southampton, Brighton, Cardiff and London
Southampton airport is just 15 miles (20 minutes by car) from Fareham.
As well as providing flights all over the UK, the airport has regular flights to Spain, France, Portugal, Amsterdam, Ibiza and many other stunning destinations. A weekend away is not out of the question.
Getting around the area from Fareham could not be easier.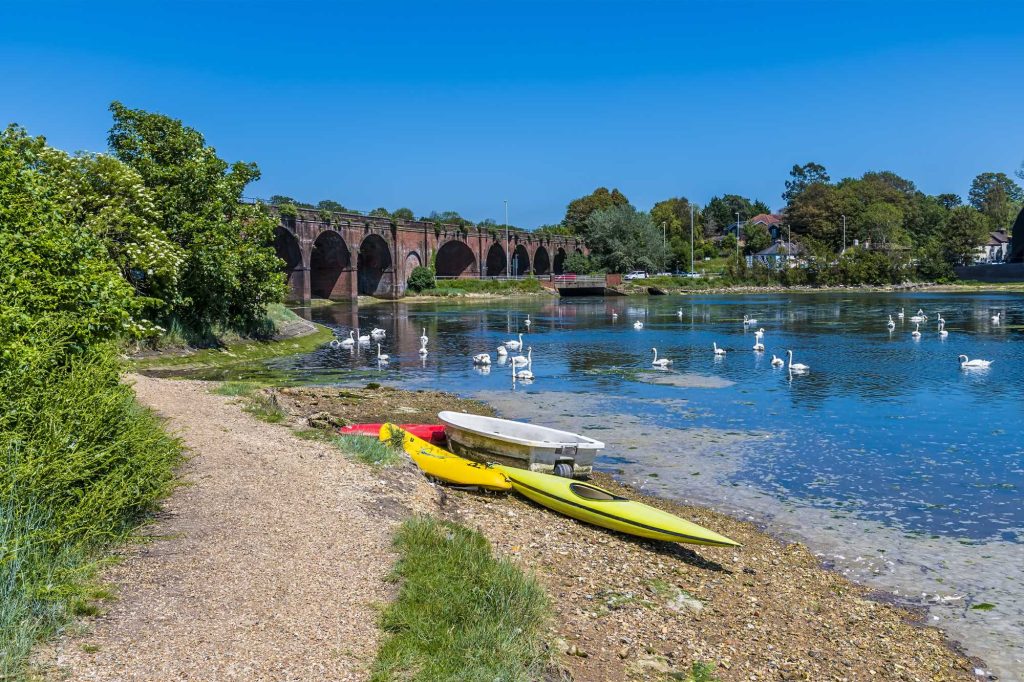 Things to do
When it is time to plan some fun outings, Fareham makes the ideal base to explore.
Fareham Shopping Mall will satisfy your need for retail therapy. Packed with a fantastic selection of individual shops, cafes, restaurants, and businesses.
Fareham sits within the shadow of Portsdown Hill. A great place to walk, and at its peak, 131 meters above sea level there are fantastic views to the south over Portsmouth, the Solent, Hayling Island, and Gosport, with the Isle of Wight beyond.
Other interesting places to visit around Fareham include:
These are only a few of the great experiences Fareham provides those who live within its boundaries, but there are plenty more to discover.
Fareham Council
No matter where you move to in the UK, your local council website will be a mine of important information when you arrive.
Practicalities such as enrolling with the catchment school, waste collection, council tax costs, leisure facilities, planning, and building control, all are likely to be issues uppermost in your mind.
Answers to all your questions can be found on the Fareham Council website.
You can create an account and personalise your experience.
It is quick and easy to do here.