Are you looking for a change and thinking of living in Liverpool?

A world-renowned city that punches well above its demographic, living in Liverpool is a great choice for many buyers. Our article is packed full of interesting facts and essential information about what makes this city so amazing.

Although upping sticks and moving to another area is not always an easy decision to make, living in Liverpool could be the best one you ever make. Plenty of people have made the transition here but, it still makes sense to do some thorough research before you leave.

We hope to provide you with a broad insight into what to expect when living in Liverpool. Ranging from fun facts to practical advice such as renting, or local housing market statistics.

We hope these facts and figures will prove to be a helpful tool for anyone considering living in Liverpool.

Here are 18 great reasons to make the move!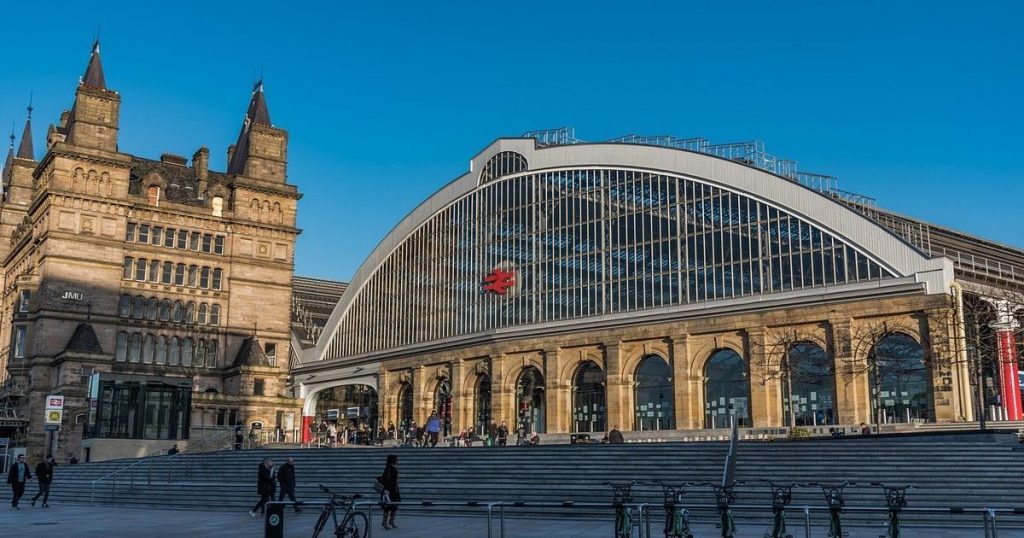 Liverpool – An overview
The city is certainly linked with a host of things:
Music
Football
Culture
Festivals
Diversity
Heritage
World class attractions
Music
The Guinness Book of World Records labelled Liverpool "The World Capital City of Pop". A truly fitting honour.
Liverpool is where the Beatles started on their journey to fame. The Cavern Club where they were first recognised is now a thriving live music destination and one of Liverpool's top tourist attractions.
Plenty of famous bands, comedians, singers, and actors hail from this city. Marc Almond singer of Soft Cell, the Beautiful South lead singer Jaqui Abbott and Cilla Black, Elvis Costello, X-Factors Rebecca Fergusson, Billy Fury, and the legendary Gerry and the Pacemakers who
Football
The city boasts not one but two Premier League football teams – Everton F.C 'The Blues 'and the mighty Liverpool F.C. 'The Reds'.
The game is almost a religion here with Liverpudlians divided over which team to support.
Founded in 1878, Everton might not be quite as successful as their rivals Liverpool but none the less loved just as fiercely.
Everton has remained in the top division since 1954 and was a founding member of the Premier League. They have become the fourth most successful team in the UK when it comes to top-flight titles.
The home of Liverpool F.C. is the hallowed Anfield ground. Founded 14 years after Everton, there is no doubt Liverpool FC has some incredible achievements to its name and is supported by a global fan base.
Six European Cups and eight League Cup titles, more than any other British side and in 1984 Liverpool became the first English team to win three trophies in a single season.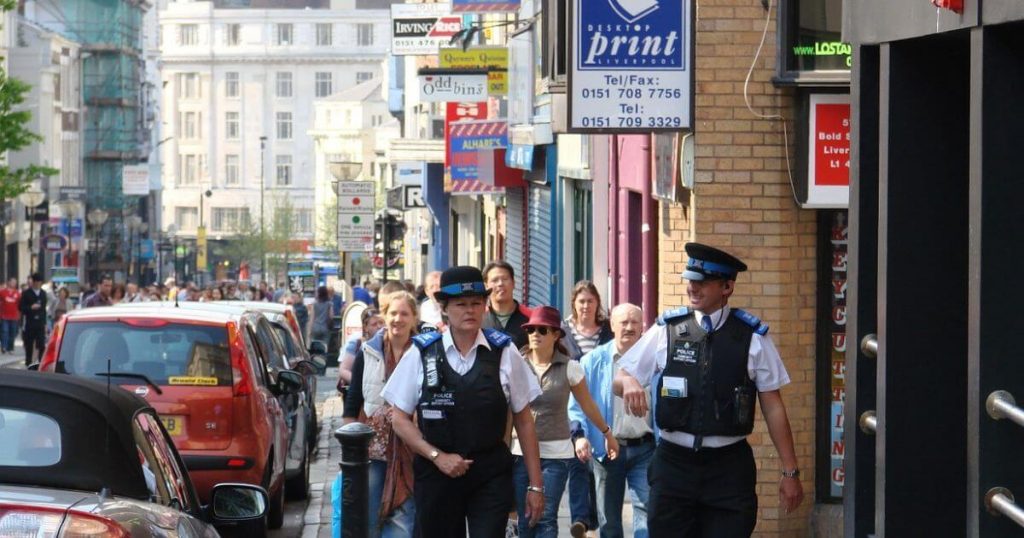 Cultural Diversity
Not one of the first things that spring to mind when you think of Liverpool, but it is incredibly diverse.
Liverpool's heritage dates back from its time as a great Victorian port city.
As early as 1851 the city was described as "the New York of Europe". During the late 19th and early 20th centuries, Liverpool was attracting immigrants from across Europe.
The city has more grade I/II listed buildings than any other city outside of London and has UNESCO World Heritage Site status and it was named the European Capital of Culture in 2008
A plethora of attractions including its waterfront, iconic architecture, Liverpool Cathedral, the city's museum, and the famous Royal Albert Dock are among just a handful of what is here.
A fact that many may not know is that Liverpool is the home to Europe's largest Chinese community. It has been estimated that the number of Chinese people in Liverpool could range between 25,000 and 35,000.
The entrance of Liverpool's Chinatown is landmarked by a beautifully crafted traditional Chinese arch. It is to commemorate the twinning of the two cities – Shanghai and Liverpool.
Visitors and those who call Liverpool home have no opportunity to become bored.
Education
If you're looking for something a bit different from your usual university experience, it's worth checking out Liverpool.
If you choose to study in Liverpool, you will join thousands of others who have made the same decision, including hundreds of foreign applicants.
In fact, over 70,000 people choose to pursue their higher education in Liverpool each year.
With more to offer than just campuses and student unions, the city is a great place for students studying in all areas of academic life to settle in and focus on achieving their degree.
There is plenty of choices too.
The top universities include the University of Liverpool and Liverpool John Moore's University, Liverpool Institute for Performing Arts, and Liverpool Hope University.
Nightlife
No other city knows how to party like Liverpool does.
The thriving gay quarter and comedy venues on the waterfront, dance warehouses, and concept bars ensure that Liverpool at night has many faces.
Depending on your music preference you will find a club to suit. From heavy metal to jazz, it's all here. Best of all, most of the top clubs and social spaces are located close together so you can fall out of one and into another quickly without having to get a cab or walk far.
There's only one place to start when discussing the social scene in Liverpool and that obviously is the Cavern Club where the Beatles played 300 shows in the early sixties.
Hen and stag parties are a popular occurrence with Concert Square being one of the go-to places for them. Some of the biggest clubs and bars are located here – Coyote Ugly, Einstein, and Soho are well worth a visit.
Be prepared for your social life to go interstellar!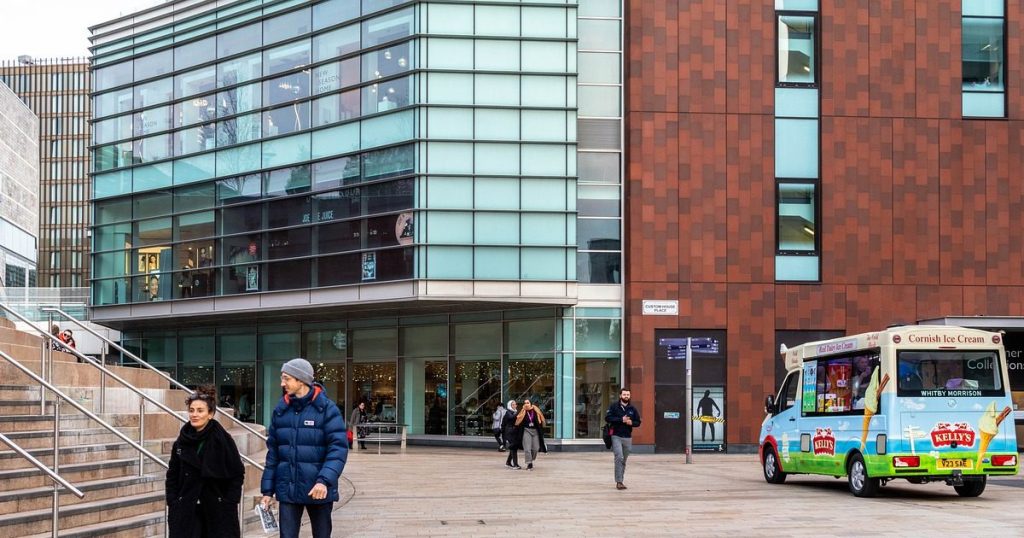 Shopping
Through the decades, Liverpool has always been a trend setter when it comes to fashion.
The explosion of hippy love in the early 60s covered Liverpool in colourful outfits, long hair and tight trousers.
Still today it is a fantastic city when it comes to shopping and there are some key areas to head to for a retail hit.
Liverpool ONE – Located beside the iconic waterfront it has over 170 stores, restaurants, and bars.
Metquarter is where you will find designer wear. Boss, Armani, and Diesel plus plenty more are located here.
For a more down to earth experience, St John's Centre on St George's Place is Liverpool's largest covered shopping centre and has over 100 shops plus a food court.
Shopping outside the city centre has much to offer too. Lark Lane, south of the city centre, is full of bohemian boutiques and street markets.
Credit cards beware!
Transport Pioneers
Liverpool has always been a centre of invention and innovation.
Railways, transatlantic steamships, municipal trams, and electric trains were all pioneered in Liverpool as modes of mass transit.
During September 1830, the first steam powered train for passengers had its inaugural journey from Liverpool's Crown Street to Manchester's Liverpool Road.
As the industrial revolution stormed England, steam railways not only opened up wider travel for ordinary people, but also transported hundreds of thousands of products and materials from Liverpool around the country.
Lime Street Station is the world's oldest still serving grand terminus mainline station.
Even today Liverpool enjoys a significant road, rail, and ferry network, in addition to an international airport and a well-known dock system.
Historical Sites
The city is absolutely packed with historical sites of interest.
Boasting the highest number of listed buildings outside of the capital, living in Liverpool is a history buffs heaven.
There is only one city with more museums than Liverpool and that is London.
This city is full of grand buildings and definitely has some dark secrets. Castles, cathedrals, and galleries are all waiting to be discovered.
Take a guided tour It is by far the best way to get the most out of a historical trip around the city.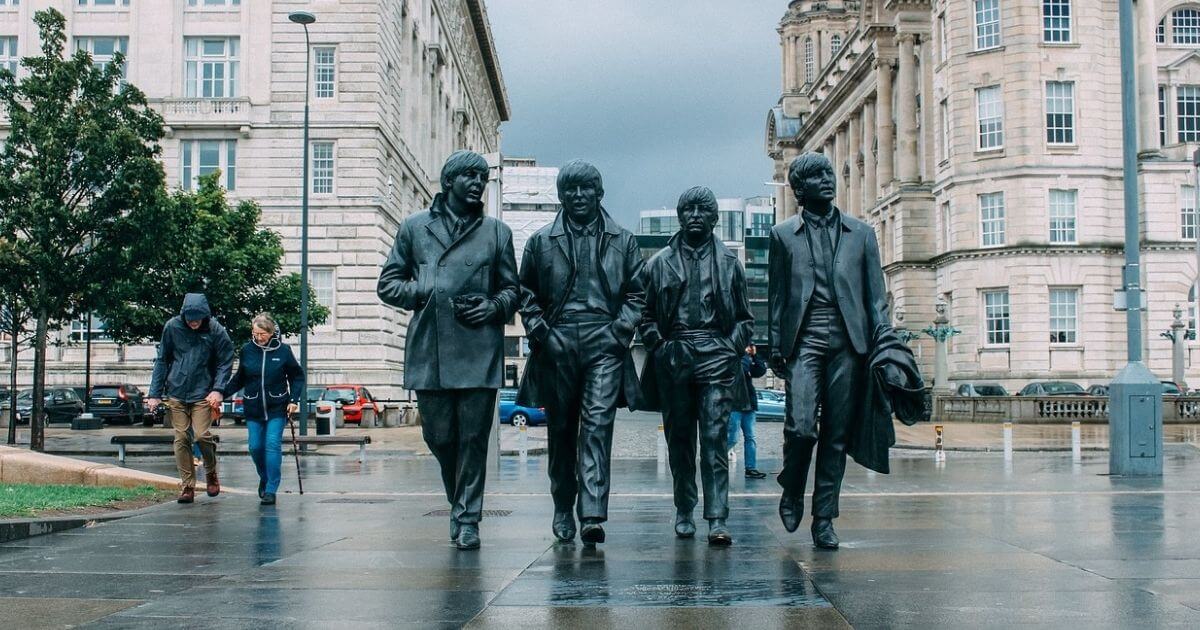 Movies
Not just happy with being synonymous with music, Liverpool has often been used as a filming location as well.
Filmmakers have been drawn here since the dawn of cinema when Lumière cameraman Alexandre Promio filmed outside St George's Hall in 1896.
Peaky Blinders, Sherlock Holmes, and Fantastic Beasts have all been shot in and around Liverpool.
Even the cities central library, one of the largest public libraries in the UK and definitely one of the most beautiful, was said to be the inspiration for scenes in the Harry Potter movies.
Festivals
Football, shopping clubs and …. surprise, fun-loving Liverpudlians also revel in a good festival too.
The city specialises in unique festivals and celebrations in all forms, here are just a few:
Top of the most attended is the incredible International Beatle Week Festival. As many as 70 bands and fans worldwide descend on the city to enjoy a week log celebration of music, all day every day.
Pride in Liverpool is as you would expect, a very colourful affair. Pride Quarter Liverpool, LGBT+ venues combine to throw a party like no other. Held on the closest weekend to 2 August it has a fantastic atmosphere and is very well attended.
Creamfields is an electronic dance music festival series founded and organised by British club promoter Cream, with its UK edition taking place on August Bank Holiday weekend, with a number of international editions held across various territories worldwide. Its music all the way in Liverpool.
Top Things To Do
It is estimated that around 70 million tourists visit Liverpool annually!
Tourism is worth almost £4.5 billion to Liverpool's economy.
There are literally hundreds of things to do in Liverpool, here are six of the most popular places to visit: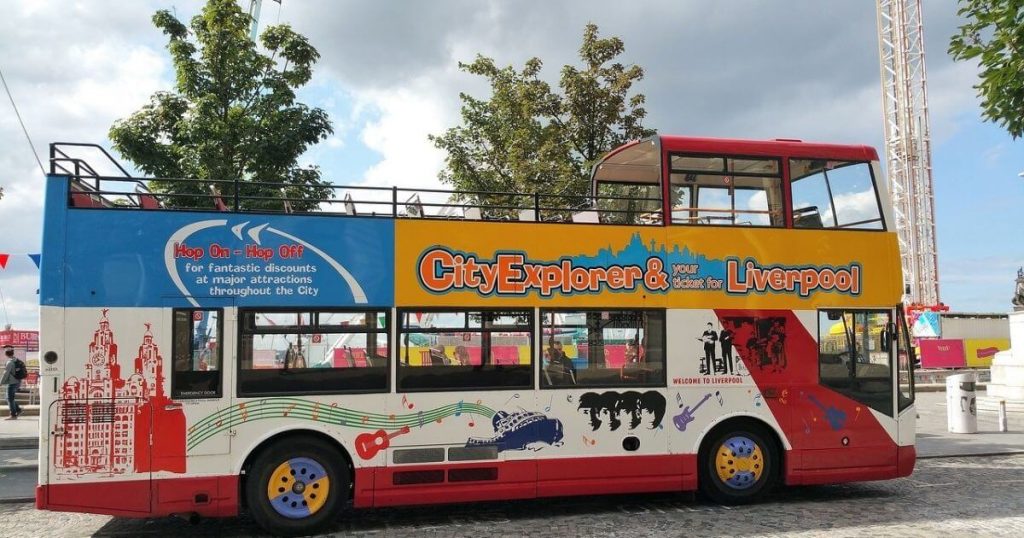 Port of Liverpool
As well as being a prominent payer in the early rail industry, Liverpool was also a pioneer in the development of modern dock technology.
Although sprung from dubious beginnings, there has been a harbour in Liverpool as far back as the 1200s, when King John regularly launched sea attacks on the Irish.
In those days he had to sail from Chester and pay a tax to the Earl. To avoid having to pay that tax, he decided to build his own port city and chose Liverpool in 1207.
Situated in an excellent position, on the eastern side of the Mersey Estuary, the Old Dock, built in 1715 was Liverpool's first and the world's first enclosed commercial dock.
Today, the city's Liverpool2 terminal, built at a cost of £400 million, enables the largest of vessels to call directly into the heart of the UK.
A hive of activity, November 2021 marks five years since the opening of Liverpool2. During December 2020 it processed almost 6000 containers from a single vessel breaking its own record.
Affordability – Housing
One of the first things you will notice when it comes to purchasing a home in Liverpool is that it is very affordable.
Based on 2375 homes currently for sale right across Liverpool, the average cost of a home is calculated to be £194,402.
Considering all that the city has to offer in the way of superb transport links, world-class attractions, and a plethora of entertainment venues, property prices can only be described as outstanding value for money.
New homes and old, large, and small all budgets and tastes are provided for.
Studios sell from £11,000; one-bed homes go for £25,000 and two beds from £30,000.
If you are moving up the property ladder due to an expanding family, it is possible to purchase a three-bedroom home from £200,000.
Where is best to buy?
Like all cities, there are good and bad areas, but on the whole Liverpool has some great areas to accommodate all situations, students, retirees, families, and young professionals.
Woolton. The location of John Lennon's home. Good schools, amenities, and green space. Also close to John Lennon Airport, great for everyone. 36 homes for sale with the average price paid £281,151.
Allerton. Plenty of impressive large homes, parks, historical sites, and well rated schools, ideal for families with big budgets. 22 homes for sale with the average price paid £310,319.
Crosby. Ideally located just a 20-minute commute to the city centre. It is also close to both rural areas and the west coast, so you get it all here. An old neighbourhood with lots of character homes. 76 homes for sale with the average price paid £283,732.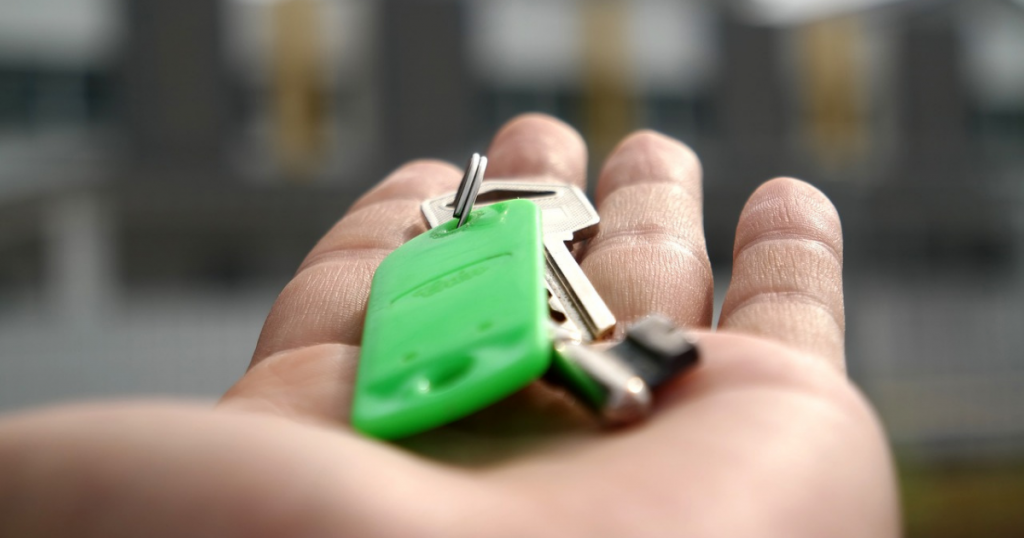 Renting a home in Liverpool
Renting has never been more popular in the UK as it is now.
Younger people are not rushing out to purchase their first homes like they did a few generations ago.
Plenty of people are happier being tenants and not owners.
The buy to let market is booming in Liverpool. With its massive student population, you won't lose out financially that's for sure.
There are around 1800 homes available to lease currently at an average rental cost of £1027pcm.
However, this high cost is misleading.
It is possible to lease a room in a shared property from as little as £80pcm. Obviously, this will appeal to the many students arriving to study here.
One bedroom lets are the most readily available and these start at £400pcm.
Families can rent a three-bedroom terrace from around £700pcm.
There are more than enough vacant homes to let to feed the busy rental market in Liverpool.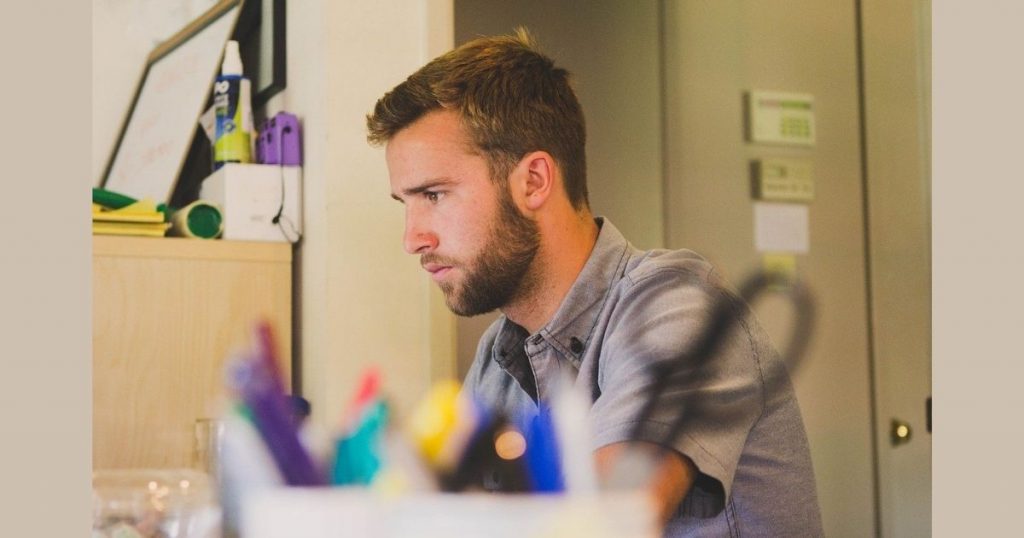 Employment and Economy
Liverpool enjoys a thriving economy and has become one of the largest in the UK.
The north-south divide has long been a bone of contention, but Liverpool has not suffered as other northern regions have.
Ideally situated in the highly populated northwest, in the middle of one of the two core economies in the region, the city provides the opportunity for good employment prospects for those who are keen to work hard.
Liverpool's average annual GVA growth is expected to more than double to 1.5% a year through to the end of 2021, a new report from EY has revealed.
The service sector industries have always been prominent whether public or private with 60% of all employment in the city being in either the public administration, education, health, banking, finance, or insurance sectors.
Another huge player in the local economy is of course tourism.
Liverpool is the sixth most visited UK city and one of the 100 most visited cities in the world by international tourists.
The Latest figures show Liverpool City Region's Visitor Economy is now worth £4.3bn, last year welcomed over 62m visitors to the region and supports over 51,500 jobs.
As the general cost of living is lower in Liverpool compared to other cities of its size, salaries follow suit.
You can expect to earn an average annual salary of £27,000 per year.
For more on average salaries according to occupation in Liverpool, visit payscale.
Unique Facts about Liverpool
Here are some weird and wonderful facts about the city you may not know:
It was once known as Muddy Pool – a descriptive name of the local geography at the time.
Liverpool is regarded as the new "Hollywood"
Locals have a language all of their own
The library was invented in the city
Liverpool was the centre for the world's first Tropical School of Medicine
The inventor of the crossword hailed from Liverpool
Liverpool was the first English city to be awarded the tile of European Capital of Culture
Paul McCartney has placed his signature on the Penny Lane Road sign.
Natives of the city are referred to as Liverpudlians or Scousers, after the popular local dish scouse (a type of stew).
Liverpool has two cathedrals, but the Anglican Cathedral takes the record for the largest cathedral in Britain.
One place in Liverpool has tens of thousands of bodies buried under it and you could walk right over the area without realising. Discovered while digging the foundations for a Tesco supermarket, to this day there has been no definite conclusions as to why they were there.
Are You Thinking of Living in Liverpool?
That effectively wraps up our list of great reasons to start living in Liverpool.
There is clearly a range of excellent factors that make this famous city an excellent place to live.
If you are planning a move to the area, we are here to help.
Click here to get your Liverpool removals quote and get the ball rolling on your move today!
We also have a range of articles that are sure to assist you with the moving process, making planning your move easier than ever.