If you are considering a move to Australia, living in Perth is certainly a top choice for many expats!
So, what makes this Western Australian city so popular?
There are certainly many factors that contribute to the area's popularity!
One of the biggest draws is the lifestyle.
Ample open spaces, year-round sunshine and excellent standards of living all add to Perth being the perfect location to bring up a family.
This certainly sounds great; especially if you are looking to escape the (sometimes) gloomy weather in the UK.
There are truly so many other excellent reasons to consider living in Perth!
In this article we will cover 39 of the best reasons to consider making the move, providing you with all the essential information that the move may encompass.
Beautiful Beaches
This is certainly one of the key factors you are looking forward to if you are considering a move to Australia.
The beaches in Perth are immaculate.
In fact, the beaches in the city are celebrated around the world!
They offer a clean, spacious, and (like much of the city) relatively peaceful coastal environment.
Thanks to Perth's western location, the sand is very different to other popular Australian beaches.
Here you will find soft white sand as opposed to the coarser yellow golden sand found on the eastern beaches.
Many locals will spend countless hours a week on the beach.
There is so much fun to be had in these glorious coastal havens!
Whether it be quality time with family, enjoying some surfing, a peaceful dog walk or any other activity you can think of, you are sure to enjoy Perth's beaches.
Sparkling deep blue and aquamarine water reflects Perth's pristine blue skies, providing an environment we are sure you won't tire of any time soon!
Australia's Environment
If you are thinking of living in Perth you will have plenty of beautiful and new environments to explore!
Moving to WA means you will be able to explore the whole of Australia in a way that may not have previously been achievable.
The country has a truly diverse environment, depending on where you choose to visit.
Australia's environment varies from tropical rainforests to vast deserts, and everything in between.
This means there is certainly an abundance of environments to explore when living in Perth.
Many residents in Australia live by the coast, which has a positive impact on air pollution levels.
Like much of Australia, Perth experiences generally healthy air quality most of the year-round, in comparison to global locations.
Perth Weather
Living in Perth offers locals some truly wonderful weather!
Perth enjoys a Mediterranean climate.
This means hot, dry summers and cool, wet winters.
With an average of 139 sunny days per year, Perth is the sunniest state capital in the whole of Australia!
Perth has average highs of 18-19 degrees in the winter and 29-32 during the summer months.
These are certainly some very welcome temperatures for those moving from the UK.
During the nighttime, the temperature drops to around 7-8 degrees in the winter, and 16-18 in the summer.
Living in Western Australia is somewhat different to the other popular cities in the country.
The warm, sunny climate coupled with dry summers and wet winters is a welcome change to the tropical and far more humid climates in other Australian cities.
Get Outside
An increased number of warm months, longer days and ample sunshine allows for a lifestyle like no other.
With Perth sitting on the glorious western coastline, it is no surprise that locals head outside to make the most of the surrounding beauty!
Picturesque beaches, stunningly clear water, and pristine white beaches mean getting out is never a chore.
Living in Perth offers locals so much to do in the great outdoors.
The city is begging to be explored by those who move to the area.
Friendly Locals
Living in Perth is sure to be a welcoming experience!
Whilst there may be a few differences in the local lingo, you should find it pretty easy to have a chat with the locals.
This is certainly something we advise you to do.
West Australians are by all accounts a lovely bunch!
In fact, living in Perth is very different to some of the country's other major cities.
There is a noticeable difference in the lifestyle here.
This is reflected in the locals, who are (generally) very relaxed and personable!
If you are seeking a more relaxed and chilled out environment, the locals will certainly oblige!
Living in Perth is the ideal choice for those who like to enjoy the moment and aren't in a constant rush.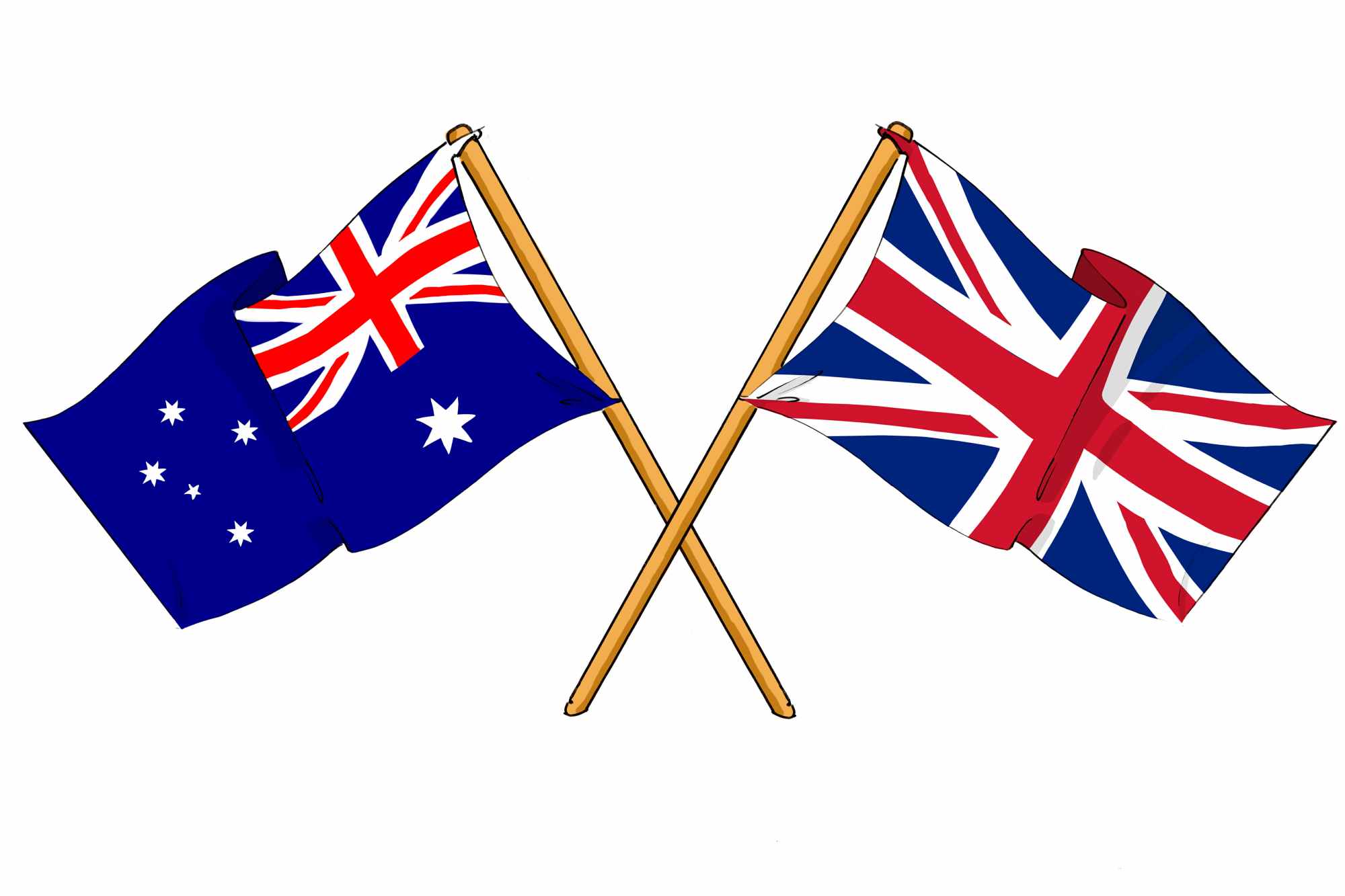 Less of a Culture Shock
One thing you need not worry about when moving to Perth is culture shock.
Unlike moving to many other countries, you'll be welcomed by English speakers everywhere in Perth!
We accept that it may take some time to get in sync with the new accent and local lingo, but you'll be caught up in no time at all!
In fact, living in Perth may feel very familiar.
You can find many of the snacks and food that you have become accustomed to in the UK.
Living in Perth will feel like a home away from home very soon!
A More Relaxed Culture Too
One of the great benefits of moving to Australia is the pace of life!
As is often depicted in Hollywood films, living in Perth offers a more laid-back, relaxed lifestyle.
Whilst we certainly don't agree with all Hollywood generalisations, they couldn't be closer to the truth with this one!
In general, Australians are quick to make friends, informal and will commonly be very easy to get along with.
Family Friendly
Moving to a new country can often be an intimidating thought!
There are often so many things to consider when moving abroad, it is important that you feel comfortable when relocating.
These worries will quickly dissolve if you are thinking of living in Perth.
This diverse and multicultural society on offer in Perth and the whole of Australia means living here is ideal for families.
Living in Perth presents an amazingly family-friendly environment.
There are various sports and recreational facilities for children of all ages.
Furthermore, the city offers an excellent education system, great healthcare services as well as a plethora of open spaces to enjoy.
With so much to do and see, your children will never be bored when living in Perth
Superb Schools in Peth
If you are thinking of living in Perth with a family this is an important section for you!
Perth offers a combination of state and private schools as well as various international schools.
Students living in Perth can attend either public, private, or religious schools.
Attendance to school is compulsory from age six, remaining so until students turn 17 years old.
One key difference when living in Perth is the way in which schools operate.
There is a real emphasis on outdoor learning and participation in sport and exercise.
Whilst this is certainly the case in the UK, this is certainly a noticeable change when living in Perth.
In fact, it is quite common for classes to take part outside!
Furthermore, sports activities run in combination with after school clubs.
This helps to promote an active and healthy lifestyle for all pupils.
With a scarcer population, school attendance is not governed simply by your location.
This means that pupils are virtually assured of a spot at their local school.
Expats with a permanent visa are entitled to send their children to public schools in Perth tuition-free.
However, those without an eligible visa will be required to pay an annual family tuition fee if they want their child to attend a public school.
University Education in Perth
Living in Perth also ensures an excellent standard of higher education.
University education provisions in Perth are outstanding.
Students living in the city have a choice of five universities.
These include Notre Dame, the University of Western Australia, Curtin University, Murdoch University, and Edith Cowan University.
Notre Dame ranks 1st in delivering the best international student experience.
This is an essential point for those thinking of living in Perth from the UK.
Curtin University is renowned for its outstanding research and training, ranking very highly in the world rankings.
Students considering studying veterinary medicine should certainly consider Murdoch University.
This institution has a well-celebrated school of veterinary medicine, with many of Australia's best vets graduating from the university.
Western Australia's oldest university, The University of Western Australia, is also one of the most highly regarded in the whole country.
In fact, the university is Australia's sole member of the Matakiri Group.
This certainly sets it apart from the rest, making it a popular choice!
Living in Perth certainly ensures a high standard of higher education!
BBQ Culture
This is certainly a sensitive subject for those of us who live in the UK.
I'm sure we are all particularly envious of the glorious Australian sunshine and the many benefits that come with it!
This is certainly the case when it comes to BBQ's.
However, it is very unlikely that you will hear the term BBQ when living in Perth but you will certainly hear the slang term 'barbie.'
Much to UK residents dismay, local authorities in Perth offer public 'barbies' available for anyone to use!
You are certain to enjoy a barbie or two when living in Perth.
Whether it be at the beach, in the park or just in your own garden; barbies are a staple of Australian culture that you are sure to enjoy!
Al Fresco Dining
This perk may certainly come as a huge shock to some of us living in the UK!
Across Australia, al fresco is the act of dining outside.
Yes, you heard that right, outside!
Whilst our summers in the UK allow for a few days of outdoor dining, al fresco dining is hugely popular in Perth for a much longer portion of the year.
When temperatures are soaring and the wind is a welcome blessing, residents of Perth and the whole of Australia flock to restaurants that offer al fresco dining.
You will be able to enjoy some truly wonderful food, some welcome fresh air and a lovely bottle of wine, hopefully in some great company!
If you ask us, there are certainly worse ways to enjoy a meal!
Citizenship
Unless you are already an Australian citizen, you will require a visa to live and work in Australia.
This will need to be obtained prior to your move to Perth.
Immigration is based on a points-based system, meaning workers from overseas have to meet specific skills shortages.
If you wanted to become a citizen, there are certain criteria you must meet.
However, you may not have to give up your British Citizenship!
Dual citizenship is permitted in Australia for those who meet the criteria.
Driving in Perth
Laws and driving regulations will vary depending on where you are thinking of living in Australia.
For those thinking of living in Perth, your overseas license will be valid upon arrival in Western Australia.
You will be permitted to drive as long as you have the document on your person when driving.
If your license is in a language other than English you will be required to carry a translation of the license.
Those living in Perth with a permanent visa after three months you will have to exchange their overseas licence for an Australian one.
If you are thinking of living in Perth there are several excellent places to purchase or lease a car.
(Insert Car lease/purchase company)
Car Insurance in Perth
When living in Perth you may need to consider purchasing or leasing a car.
If this applies to your current situation, you will need to look into car insurance for your vehicle.
There are a number of comparison sites that will help you find the best deal for your car insurance.
Compare The Market is a popular site that you may be familiar with.
Utilising this site, or one similar will help you to find the best deals on car insurance when living in Perth.
Requirement to Drive in Perth
There are a number of other important things to consider when driving in a new country.
If you are thinking of living in Perth, you should certainly be aware of the legal requirements.
The minimum driving age for people living in Australia is 18 years old, a year older than in the UK.
Important Driving Laws
However, similarly to in the UK, Australia has a driving licence points system, known as demerit points.
Once a driver gains 12 demerit points in a 3-year period, they will receive a suspension.
Those moving with a family will need to be aware of the seatbelt laws.
Australia has one of the strictest child seatbelt/restraint laws in the world.
Not complying to these laws will be the responsibility of the driver and will result in the addition of demerit points on your licence, coupled with a substantial fine.
Much like the UK, Australian authorities have strict laws surrounding driving while using a phone.
If caught on your mobile phone, you will receive a fine and demerit points.
Again, drink driving is very heavily governed.
The highest blood alcohol content allowed in Australia is 0.05%, lower than the 0.08% limit in the UK.
If you are measured above this figure, you will face severe penalties that include, an appearance in court, a high fine and demerit points on your licence.
If you are caught driving above the limit for a second time you could also face a prison sentence as well as suspensions.
Whilst there are lots of similar laws to the UK, it is important to know all of the legal requirements to drive when living in Perth.
Clearly, there are various laws to ensure the safety of those living in the city.
Shorter Flight
Those thinking of living in Perth will be happy to hear that it is somewhat closer to home than the rest of Australia!
In fact, WA's capital is the closest city to the UK in the whole of Australia.
You will certainly be aware that it is not a short flight, 17 hours to be precise.
However, Perth is 3 hours closer to London than Adelaide, around 5.5 hours closer than both Melbourne or Sydney, and 6 hours closer than Brisbane.
We are sure you are ready for a long flight, however, these substantial differences mean the journey can be made in one flight and could certainly appeal to those travelling with young children!
Property Prices in Perth
An important consideration when moving to Perth is surely the prices of properties!
Obtaining an understanding of property prices when moving to a new area is one of the most important factors.
Ensuring you are paying the right price will help you to feel happy and settled in your new home.
So, what can you expect to pay for a property in the city?
House prices in Perth have certainly fluctuated due to COVID.
Prices in the city increased by 0.3 per cent in July 2021, with an almost 11% increase over the last 12 months.
The median house price in Perth in July was $556,500(£300,060), with apartments sitting at $404,200(£217,941.)
These prices are around half of those in Sydney, and well below the prices in other popular east coast cities such as Melbourne, Canberra and Brisbane.
Buying a home in Perth is a little different to purchasing in the UK.
Things tend to move much faster here, so you need to be sure you have found the right home for you before you commit.
Superb Suburbs
If you are considering living in Perth, you may be looking for a home in one of the city's numerous lovely suburbs.
There is lots of wiggle-room with regards to price and property size for those prepared to move to the suburbs.
Joondalup is considered one of the top picks for Perth suburbs!
The area offers excellent local amenities in a friendly and relaxed setting with an amazing offering of restaurants, bars, clubs, and cafes.
Furthermore, it is located just 20 minutes from the city centre!
Renting in Perth
Moving to a new area is never simple.
If you are considering living in Perth, you may wish to rent for a period of time.
Renting before you buy could be an excellent option!
It is a decision that would allow you to try on different areas and suburbs for size.
The cost of renting a home will greatly depend on where you live in the city.
If you are thinking of renting in the city centre, you should expect to pay around AU$1,563 per month (£843).
Property Lawyers
If you are really considering a move to Perth, you may require the services of a trusted property Lawyer.
Moving is never a straightforward assignment, this is often made more complicated when moving to a new country.
When making the move overseas it is advisable to get in touch with an esteemed lawyer.
There are certainly a great number to choose from when moving to Perth.
(Insert advert for Lawyers in Perth)
Living Costs in Perth
It is important to gather as much information about living costs when relocating to a new city or country.
You may be pleased to hear that Perth's residents have some of the highest disposable incomes across the whole of Australia.
The cost of housing is 71% lower when compared to London and rents are 50% lower based on a one bedroomed apartment.
Transportation costs are around 52% lower with a monthly pass costing around £76.
Fuel is 45% cheaper and is currently £0.71p per litre.
Living in Perth is also made cheaper thanks to the more relaxed lifestyle!
People often get together at one another's houses, have a 'barbie' together, drink some beers and enjoy each other's company at a low cost.
When compared with major UK and Australian cities, there are plenty of savings to be made when living in Perth.
It is also worth noting that the warm weather keeps heating bills down, this could take some getting used to when moving from the UK!
Employment Opportunities in Perth
Living in Perth offers plenty of employment opportunities for highly sought-after skilled workers!
In fact, Western Australia is the country's strongest job market with thousands of people finding full-time work in the region.
Perth's economy is strongly linked to the mining industry.
This sector means Perth has the highest per capita number of self-made millionaires of any city in the world!
A record number of Western Australians are in employment, either part or full-time.
This is certainly a promising sign for those thinking of living in the region!
Both agriculture and tourism also play a big role in Perth's economy.
It is also worth noting that Perth's economy has been gradually shifting towards the service industry since the 1950s.
This is a trend that many cities across the 'Western' world are experiencing.
There are ample jobs in the retail sector, business services, health, education and public administration.
The resources and agriculture industries also make up a substantial amount of the job market in Perth.
Both industries rely heavily on skills shortages being filled by expats and overseas workers!
Healthcare System
If you are considering a move to Perth, you will need to be fully informed of the healthcare provisions in the area.
Australia's public healthcare system is well established, offering both free and subsidised treatments to all registered residents in Australia.
Private healthcare is also widely available.
Some companies offer private healthcare services to their employees as part of their job benefits.
It is also advised for you to get a thorough health check for you and your family members before you move abroad.
It is best to ensure any medication or treatments you require are readily available in Perth.
Be sure to visit the WA government website to find out more about all of the best public and private healthcare options when living in Perth.
Perth is One of the Healthiest Cities in the World!
Whilst it is certainly still important to arrange all of your healthcare provisions, it is worth noting that Perth is one of the world's healthiest cities!
Perth was named in the world's top 10 healthiest cities, ranking behind only Adelaide in Australia!
Perth and Adelaide were the only cities not from Europe to rank in the top 10 list produced by Spotahome.
Cities were ranked according to 10 criteria including annual sunshine hours, life expectancy, work-life balance, number of fast-food outlets, obesity, air and water quality and annual holidays.
Perth scores great in the annual hours of sunshine, ranking ninth behind cities including Abu Dhabi, Cairo, Dubai and Los Angeles.
Living in Perth was also highly ranked with regards to life expectancy, placing 14th in the world.
GBP to AUD Exchange Rate
The exchange rate is currently at 1.85 AUD to the pound.
This represents the best exchange rate since 2019, which is why now is the best time to be moving to Australia from the UK.
With more bang for your buck, you should be able to do far more than you previously thought when moving to Perth.
World Renowned Coffee
No matter where you live in Australia, a great cup of joe is never far away!
Residents living in Melbourne, Sydney and (most importantly) Perth; have great access to some of the best coffee in the world!
Coffee shops and cafes are located throughout the city, meaning you will never be without when living in Perth!
If you think your coffee standards are high thanks to the popular UK brands, living Perth will certainly raise the bar for your coffee expectations.
Enjoy Some New International Locations
Living on the other side of the world means that a host of new holiday destinations are within easy reach!
Whilst in the past you may have avoided taking long flights to reach wonderful destinations such as Bali, living in Perth means you can easily enjoy holidays in some different locations!
The flight from London to Bali takes around 18-hours, while it is around 3-hour 40 minutes to get to the popular holiday destination from Perth.
With so many new places right on your doorstep, you will certainly not regret moving to Perth when it comes to holidays!
New Friends in Perth
If you are relocating to a new country one concern you may have is finding new friends.
This should not be a concern for those thinking of living in Perth!
Making friends couldn't be easier here.
With such a high immigration rate over the years, expats are welcomed with open arms.
Residents of WA tend to be keen on making new friends and will go out of their way to make you feel at home.
Expat Community
To continue on from the last heading, living in Perth offers new residents from the UK an excellent opportunity to network with fellow expats!
There are thousands of expats living in the city and there are various ways in which to connect with them!
In fact, Perth has more UK migrants than any other state or city in Australia!
It isn't hard to see why so many Brits are looking to make the move to the beautiful west coast city.
If you are looking to get in touch with some expats check out internations.com
This global network offers those arriving in Perth some great social events and groups and will help you to feel at home in your new city.
Watching Sports in Perth
Once you are happily settled in your new home and have established a network of great new friends, what better way to spend some free time than taking in some great sports!
Whilst all of the staple sports you may be used to are on offer, there are also some excellent 'new' ones you should check out!
Regardless of whether it's Aussie Rules Football, cricket or netball, there are so many great sporting events to soak up.
We are sure you will feel right at home in one of Perth's many excellent sports pubs or bars, there offer a similarly passionate atmosphere you may have come to love back in the UK!
Sports are a big deal across all of Australia, much like the UK.
Make the most of your weekends and take your family to watch one of the local teams in Perth.
Participating in Sports
Whilst we are sure you will have no problems meeting new friends when living in Perth, one great way to meet some new people is by getting involved in some sporting activity!
Much like in the UK, sports clubs are very popular in Perth and the rest of Australia.
There are certainly a plethora of local teams to sign up to.
Sports teams in Perth cater to all ages and abilities.
Regardless of if you require a casual Sunday football team, or are in need of joining something a little more serious, there are plenty of sport and accompanying teams to choose from.
Once you're happily settled and living in Perth, be sure to venture out and join a local sports team.
Opening a Bank Account in Perth
Prior to leaving the UK, it is important to set up an Australian bank account.
The big four banks in Australia (ANZ, Commonwealth, NAB and Westpac) each offer banking accounts to migrants, meaning you can set up an account before you move to Perth.
Most banks charge a monthly fee, and they are very easy to open, even if you are moving from the UK.
Bring Your Pets to Perth
One worry you may have about moving to Perth is bringing your fury (perhaps feathered or scaly) friend with you!
Australia has notoriously strict quarantine laws in place to protect its unique ecosystem.
However, don't be disheartened, it is certainly possible to bring your pets.
The government operates mandatory quarantine periods for all pets travelling to the country on arrival.
Animals such as dogs and cats require an import permit to be eligible and must spend ten days at a quarantine facility upon entry.
Be sure to check out the WA government website for more in-depth guidelines and rules that apply to different types of pets!
It's very important to have all the key documentation in place before taking your pets to Perth or any other city in Australia.
Vets in Perth
If you have successfully managed to bring your beloved pet with you to Perth, you will need some information about the best vets in the city.
This information will hopefully help you to avoid any unwanted problems and help to treat your pet as quickly as possible should a problem arise!
Wordofmouth.com is an excellent website that provides you with real customer reviews of local vets in Perth!
Be sure to check out some of the reviews on their site to help you select the best vets in your area.
(Vets Advertisement)
Moving Your Belongings to Perth
One of the most important and perhaps most intimidating aspects of relocating abroad is the challenge of moving all of your belongings with you!
On the surface, this certainly seems like a huge challenge and one that may put many off from living in Perth.
However, you shouldn't be concerned!
Employing the services of a reputable removals company will greatly reduce any concerns you may have!
When it comes to removals to Perth and other areas of Australia, White & Company are an outstanding option.
Their dedicated team in Australia will ensure all the relevant paperwork and customs clearance is processed correctly.
Furthermore, they will also organise the unloading and unpacking of all your household items.
White & Company are proud members of the British Association of Removers, FIDI & OMNI and have been delivering removal and shipping services to locations across the world for over 145 years!
For further information on shipping your goods to Perth, you can contact White & Company on 01489 854175, or visit their website and complete a quick quote form here.
Storage Facilities
If you are considering moving to Perth, it is certainly possible that you will require the use of a safe and secure storage facility!
Whether this is for short- or long-term storage of your belonging, it is imperative that you organise a secure location for your valued possessions to be stored before they are shipped to Perth.
When it comes to storing your belongings, White & Company is again an excellent choice!
White & Company provides its customers with secure containerised storage facilities via its own depots.
The company have 19 strategically placed storage facilities throughout the UK to choose from.
Furthermore, their partners in Australia are also able to offer storage facilities should they be required upon your arrivals in Perth.
You can get in touch with White & Company here to organise your storage requirements.
Export Packing & Wrapping Service
When the client has accepted the quoted price and a move date has been secured, the vehicle and removal team will arrive at the residence.
The removal team will proceed to export pack and wrap all items being transported in special breathable bubble wrap.
Special made-to-measure wooden creates can also be used for difficult to move or fragile items.
We Hope You Enjoy Living in Perth
Thank you for reading our comprehensive guide to living in Perth!
As you can see, there are some many great reasons to consider making the move to Australia's west coast!
Regardless of your reasons for moving, we hope that you are able relocate to Perth with as little stress as possible. Hopefully, our guide to the city and some of our insight and advice in this article will assist you with your big move.