Everyone who has moved home before will know just how much organisation and planning is required well before the move day arrives.
Unfortunately, sometimes there are circumstances beyond our control that demand moving house at short notice.
Circumstances such as a last-minute job offer. The landlord has served notice on your rental property, an offer on your home that is way beyond your expectations. Or even some kind of family crisis.
Whatever your reasons for having to move out so quickly, the pressure is really going to be on.
You will need to approach the experience with a level head, keep focused and stay positive.
It can be done!
Here are 8 short-notice moving tips to consider:
Keep a Written List
When you are attempting to do anything quickly, it is so easy to forget things.
Your mind will be jumping all over the place trying to think of the 1001 things you need to remember to do.
Try not to panic. As time is so precious being well-organised will be vital.
Keeping a written list to hand at all times will ensure nothing is forgotten.
Even though you won't have weeks to plan as you do with a normal house move, it doesn't mean a quick move can't be well organised.
Take time out to be by yourself in a quiet place. Somewhere away from work, your phone, children pets and family members so that you can really concentrate.
Start your list with the most important things and work your way through to the less important ones.
Walk from room to room and jot down anything you feel is relevant.
You can revise your list as you complete each task.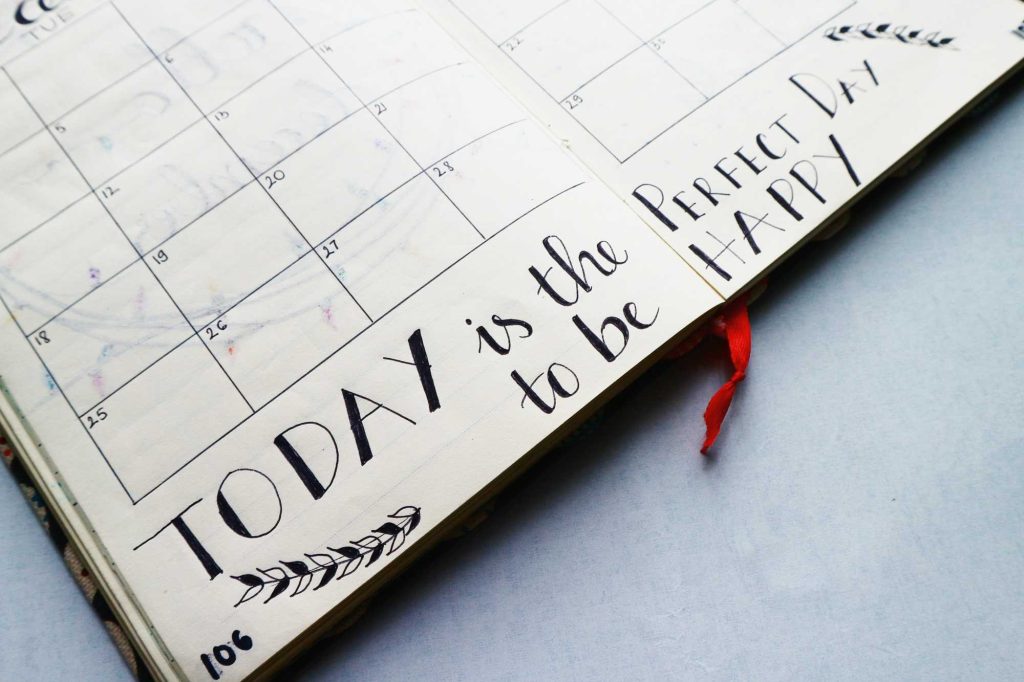 Book a date with a Removal Company
Depending on the time of year, removal companies can be extremely busy.
Summer is a notoriously difficult time to get a move date booked at short notice.
Obviously given the fact you are having to move out quickly, you probably won't have a choice as to when in the year your move is taking place.
If it is during the colder months, and out of any school holiday periods, you should be able to get a date relatively easily.
During summer, you might have to compromise.
Perhaps the mover can split your move and work over two afternoons or mornings instead of dedicating one whole day.
They might, at an extra cost even work on a Sunday.
Many moves are cancelled at the last minute for one reason or another, so you could strike it lucky and get someone else's cancellation date.
You cannot afford to be picky; you must get your move booked asap.
Start your Pack Immediately
To ensure your last-minute move is going to be successful, get started right away.
This is particularly the case if you are undertaking a DIY move or using the man and van scenario.
Whereas with a normal time frame, you can be just a little more precise with your packing, time restraints now mean you can't fuss too much.
This is not to say that your packing should be lackadaisical. You can prioritize the most important things, pack them carefully, and do the others later.
It will be much easier and faster, to hire a professional removal company.
You can make it easier for them by packing some things yourself. Just remember to clearly label the boxes with their contents and the room they came from.
Dismantling beds and other furniture will also help speed up the process.
Remember to put bolds, screws and nuts in a plastic bag and tape them securely to the underside of the item so they won't get lost.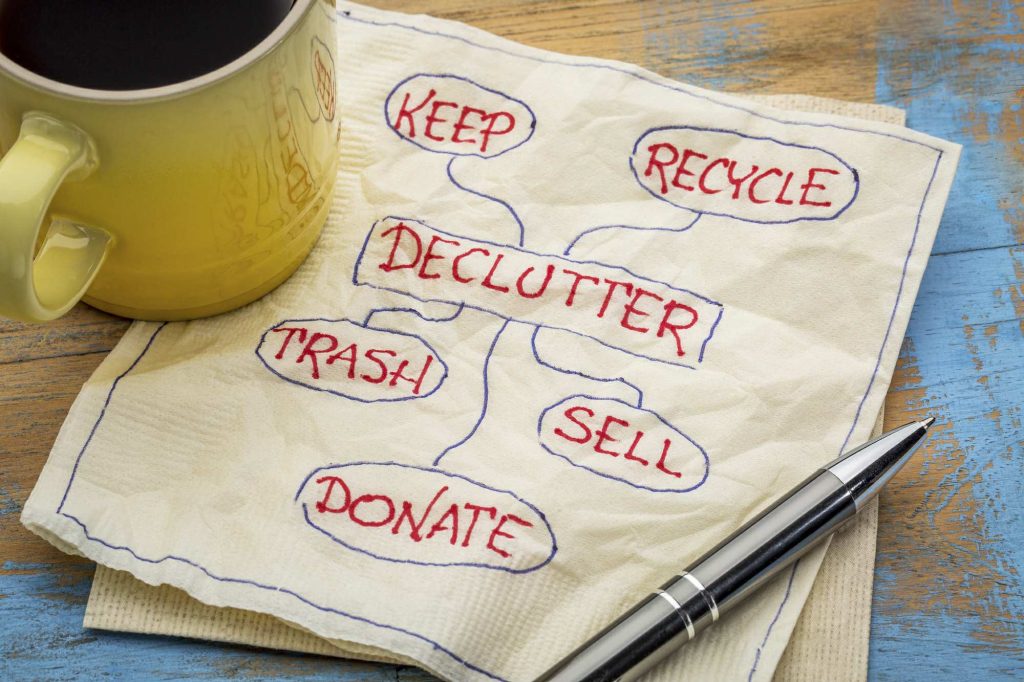 Don't Move What You Don't Use
There may be limited time, but it makes sense to sort out your belongings before they are packed.
We can all be accused of holding onto things we think we may use later.
Packing what you most likely won't use will only increase your move cost and take more of your limited time.
Empty one room first and then use that to temporarily store everything you no longer want.
You can pre-book a waste removal company to collect what's left over.
There are lots of junk removal services who will be glad to come and take away your unwanted items.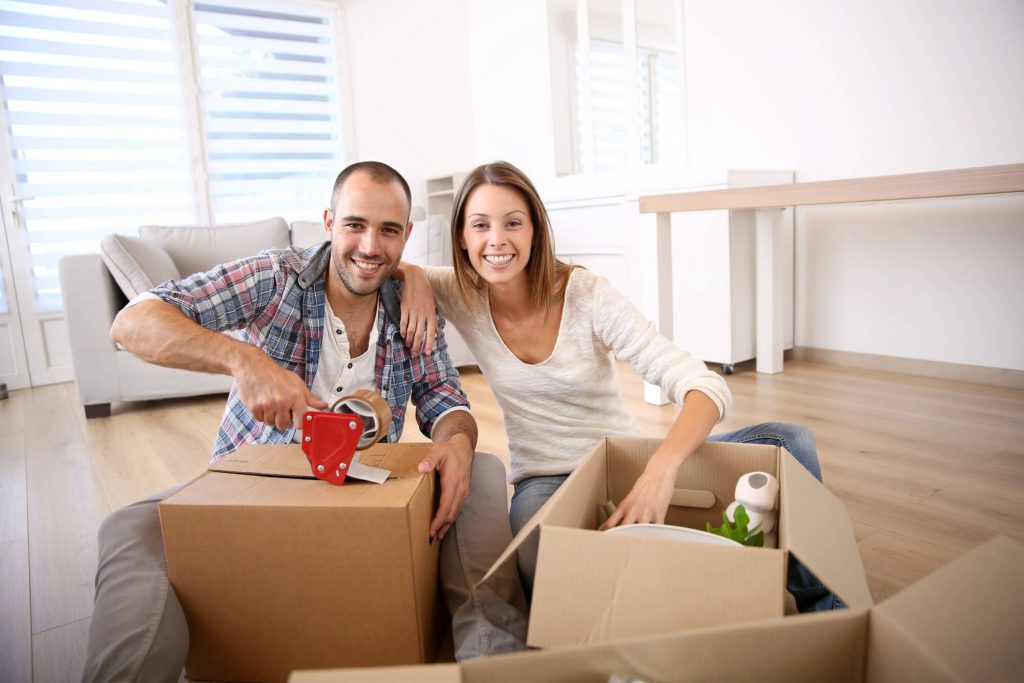 Get Everyone Involved
It will be a case of all hands on deck.
Moving can be hazardous, so obviously you cannot have smaller children helping and getting in the way.
Perhaps a family member or friend could take them for the day.
If you have dogs or other animals, these will also need some consideration.
Rally around and get your teenagers, neighbours, family members or friends involved.
You can oversee the proceedings to make sure everyone is working as a team, but many hands make light work as they say.
Check you have provided enough packing materials. Boxes, tape, labels, bubble wrap etc.
Lastly, make sure you have plenty of tea, coffee, and biscuits for the troops!
Storing your Belongings
Another great idea as a temporary solution to moving house at short notice is to have your effects stored for a while.
Storage facilities are available up and down the country. In the last ten years, they have popped up just about everywhere.
Quite a few removal companies have their own storage facilities, so it is worth asking. They can store as much or as little as you like.
Find a good, reputable company that offers secure, clean, dry premises preferably with security cameras.
Storage charges vary from company to company but, to store the contents of a three-bedroom house, you need to budget between £60 – £80 per week.
Last Minute Things to Add to Your Written List
Here are some practical issues that you will need to deal with at the very end of your move that can be added to your "must-do" list.
Notify your utility providers as soon as you know your move date. This applies to the new home too. You don't want to arrive and have no electricity or gas supply.
Take meter readings. At the very last moment note down your meter readings. Better still, take a photo of them.
Again, the same applies when you arrive at your new home. That way there can be no discrepancies when you get your first bill.
Clean the property. It is always nice to leave your home as clean as possible
As time is of the essence, hire a professional cleaning company to do the job for you. This is a particularly good idea when moving house at short notice.
Hand the keys over. Whether you have arranged to give them to your estate agent, or landlord, or hand them to the new owners, many moves have been majorly disrupted because tenants or owners could not get into the property.
Switch everything off as you leave.
Don't be Too Hard on Yourself
There are very few moves that go without some kind of a hitch, especially when it comes to moving house at short notice.
You will still have moments of great stress and anxiety even with the best planning in place.
If you do come up against a problem, try and stay calm, deal with it, and move on.
No matter how soon the deadline is, your mental and physical health comes first so don't overdo it.
Once the move day arrives, as chaotic as it will be, just go with whatever it throws at you.
Good luck!