Are you searching for the warmest places in the UK to live in?
Having four distinct seasons to enjoy each year is something not all countries are lucky enough to experience. 
All the seasons in the UK have their own merits and are beautiful in their way.
However, the summer season is something most of us really look forward to.
Summer is a time to kick back, and enjoy time with the family.
Whether you like to spend the day at the seaside, take a camping trip or partake in a city break.
In the last few years, the term" staycation" has become familiar to everyone, and not just for holiday reasons.
Plenty of people have taken advantage of working from home and moved to towns and cities.
These areas offer more sunshine hours each year.
If you are thinking of relocating somewhere new to maximise more sunshine hours, in no particular order, here are eight of the warmest places in the UK to live.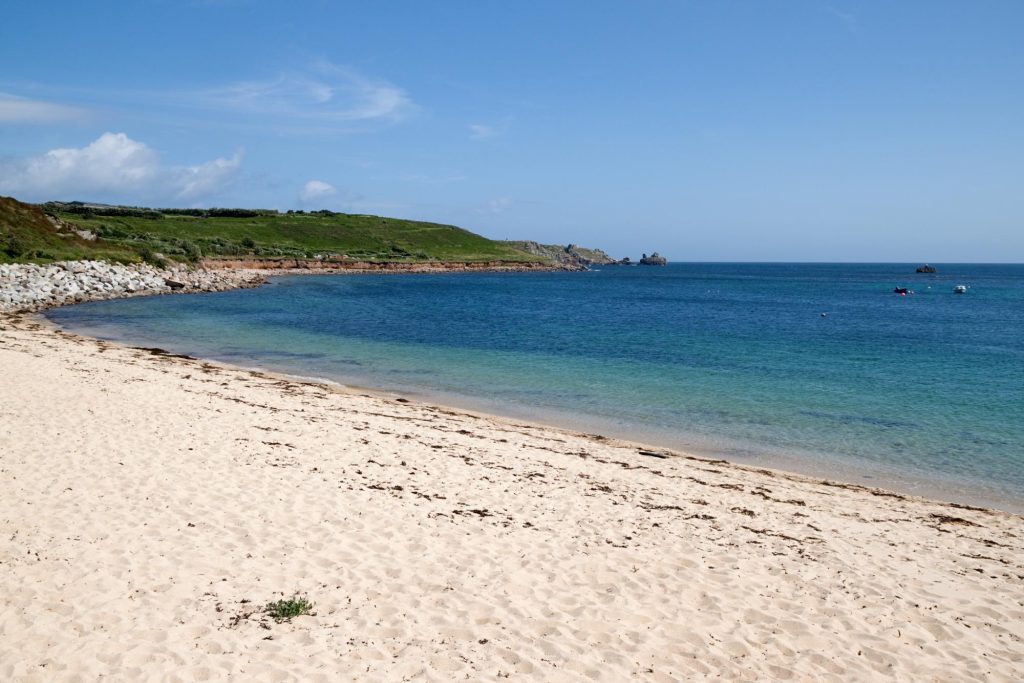 The Isles of Scilly
According to many climate experts, the Scilly Isles is top of the pile of the warmest places in the UK to live.
Additionally, it is the southernmost point of Britain.
Despite being part of Cornwall's ceremonial county, Scilly is much different.
This remote region is a low-lying archipelago of over 140 islands (most uninhabited).
It may only be 35 miles from the coast of Cornwall, but you would be forgiven for thinking that you had been transported to the Mediterranean region.
In the Gulf Stream's warmth, the waters around the isles are clear and turquoise in colour.
Because of the mild climate, palm trees and subtropical plants can grow year-round, hence the flower industry here is very successful.
There is no doubt that many people dream of living on the Isle of Scilly, which is an outstandingly beautiful place, uncrowded, remote, and unspoiled.
Eastbourne
The south coast town of Eastbourne is the UK's sunniest mainland destination.
A fact backed up by the Met Office.
Eastbourne has a bustling town centre and miles of sandy seafront, so you can really take advantage of the warmer climate the region offers.
Almost 5 million tourists visit Eastbourne each year eager to soak up the sunshine, sea, and history that it has in bucketloads!
Great transport links to nearby Brighton, Hastings, and Crawley make it ideal for commuters.
Property is mostly from the Edwardian or Victorian eras and prices are affordable which adds to its appeal to prospective buyers.
600 homes are currently for sale across the town, so there is sure to be a home to suit your specific needs.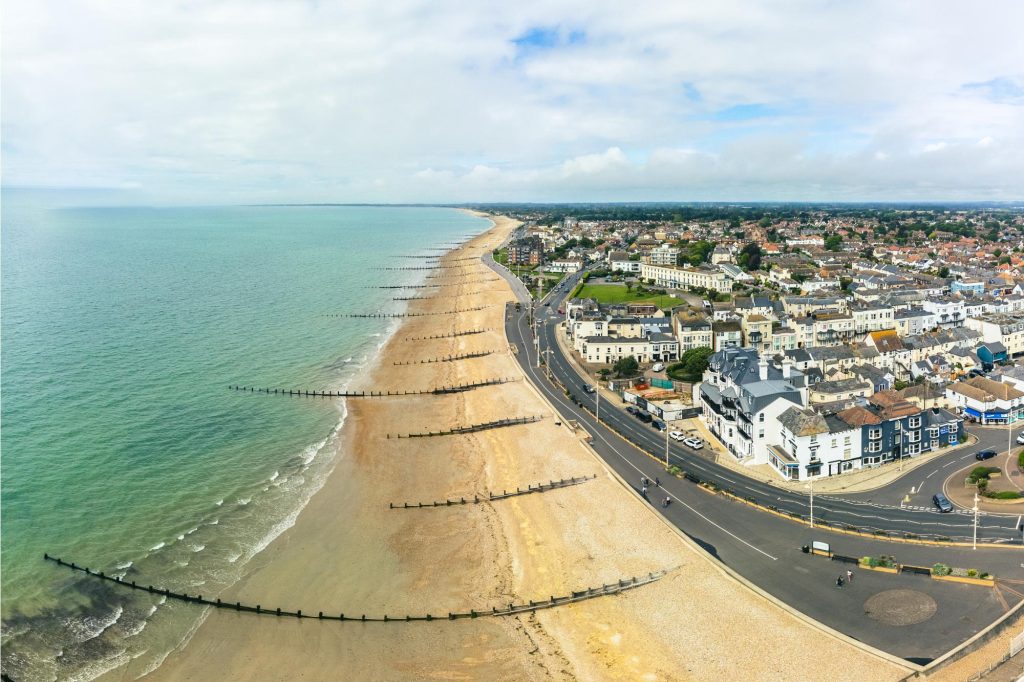 Bognor Regis
Another of the warmest places in the UK to live is Bognor Regis.
The sunny area soaks its residents with its balmy weather.
Bognor has become a particularly popular retirement destination for those looking to escape London and Surrey.
The excellent schools and green spaces in this town have also attracted a lot of young families in recent years.
It is much easier to enjoy Bognor's beautiful beaches with milder temperatures.
Many local beaches have regularly flown the European Blue Flag and Seaside Award for being clean, safe, and with good facilities.
There is plenty of entertainment on tap.
You can ride the Landtrain up and down the promenade.
Alternatively, take a wander onto one of the oldest Piers in Britain, which also hosts one of the biggest and busiest nightclubs in West Sussex
On average Bognor receives over 1,900 hours of sunshine every year, so there is absolutely no need to pack a raincoat!
Tenby
A walled seaside town in beautiful Pembrokeshire, Tenby is sometimes referred to as the 'Welsh Riviera'.
It is well deserving of its place on our list of the warmest places in the UK to live
Tenby is one of the warmest places in Wales, as opposed to other areas in this region that experience a lot of rain.
Tenby's natural harbour protection from the Atlantic Ocean and the Irish Sea has resulted in its popularity as a seaside destination in Pembrokeshire.
However, the town's 5,000 residents are lucky enough to bask in almost 1700 hours of sunshine per year.
The Sunday Times rated Tenby's Castle Beach as the best beach in the UK in 2019.
Additionally, Tenby's winding alleys ooze atmosphere and, there are jaw-dropping coastal views at every turn.
Here, you can always find something to do, even on days when the sun doesn't shine.
The bonus for Tenby is that house prices are incredibly affordable with three-bedroom properties starting at £230,000.
London
Surprisingly, our capital city is among one of the warmest locations in the UK as well.
Thanks to a maximum temperature of 15.3 degrees Celsius, 256 dry days and only 557 mm of rainfall annually, from a weather point of view, it makes it a difficult one to beat.
The UK Met Office has rated central London as the 5th warmest place in the UK, having a microclimate all of its own.
In 2022, London had an annual average of 1659 hours of sunshine. July was the warmest month this year having enjoyed 219 hours of sun.
As happens in the big cities, in the central and most densely populated districts, the so-called urban heat island effect occurs.
In fact, the temperature is slightly higher (about 2 degrees Celsius) than in the surrounding rural areas as London's buildings absorb the heat and reflect it back.
Our capital city is a wonderful place to live.
Though the cost of living is high, it provides so many work opportunities and good pay, a great lifestyle and history at every turn.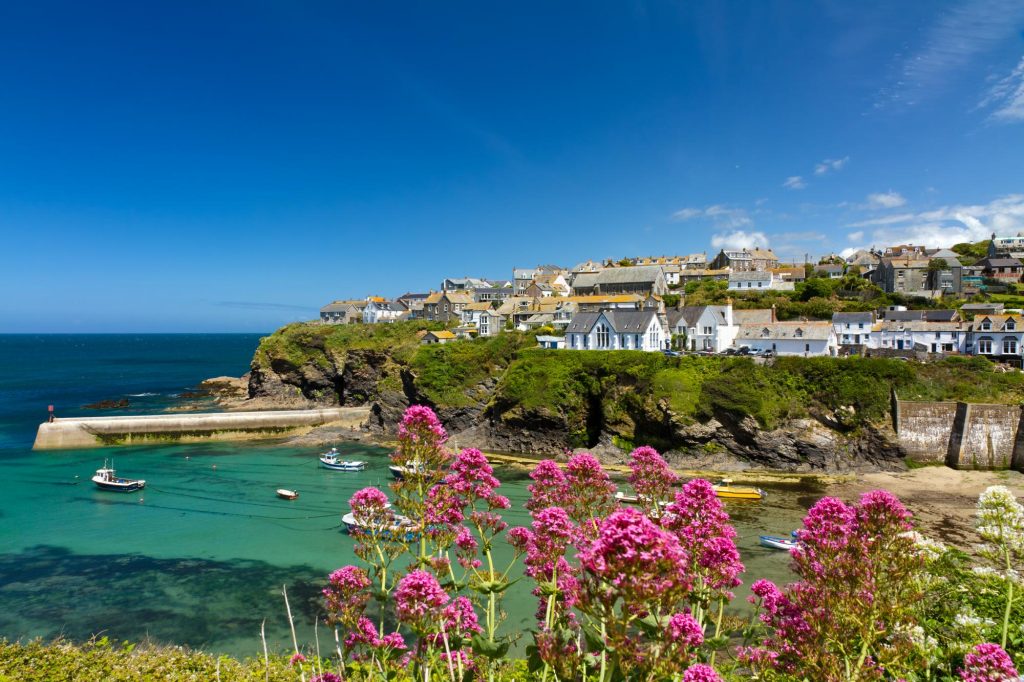 Cornwall
Who doesn't love Cornwall?
In addition to being a dream place to live, the county also has mild weather due to its location on the Gulf Stream.
Whilst the county averages 7.5 degrees in temperature, in the summer the average rises to 18.3 degrees.
Anywhere in Cornwall would make a great place to live.
At certain times of the year, Falmouth can be as warm as some European locations such as Nice and Benidorm!
Property prices are also favourable, so it's not just the weather that will make you smile.
You can pick up a three-bedroom end-of-terrace in Cornwall home for just £118,750.
Aberdeen
One of our contenders will be a total surprise to most as it is found in Scotland.
Aberdeen (the Granite City) is not a location you would associate with a lot of sunny weather, but it actually averages 1433 hours of sun per year.
Unfortunately, Aberdeen also sees more rain than average with around 814.9 mm falling annually.
In general, the west of Scotland is usually warmer than the east, due to the Atlantic currents and the colder surface temperatures of the North Sea.
Anyone thinking of moving to Scotland should consider Aberdeen, and not just because it averages lots of sunshine hours.
A hub of modern commerce in Scotland, it is well known for its beautifully ornate buildings and architecture.
An exciting city, easy to navigate and just outside its boundary, there are vast areas of stunning countryside to explore.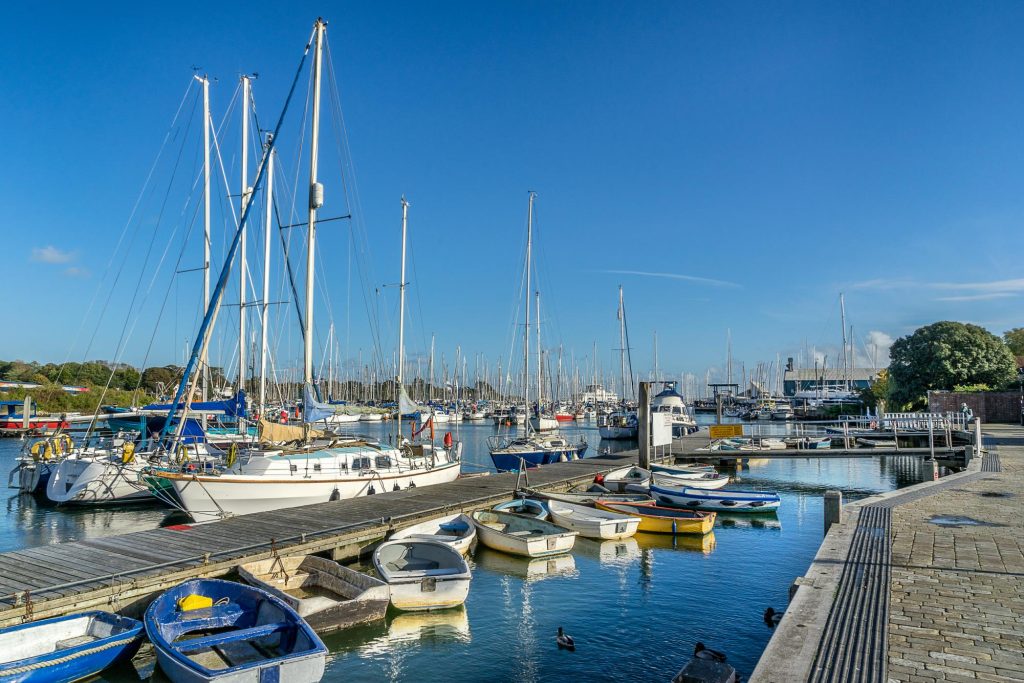 Lymington
Hampshire is also right up there with the best if you're looking for a sunny location in which to live.
Lymington is an affluent Georgian market town which sits on the west bank of the Lymington River, next to the New Forest National Park.
It is a major yachting centre boasting three marinas. It also boasts high warm weather averages across the year of 1659 hours.
June, July, August, and September are the best months with pleasant average temperatures that fall between 20 degrees Celsius (68°F) and 26 degrees Celsius (79°F).
The town is partly protected by the Isle of Wight which takes the brunt of the prevailing south-westerly weather.
The population of the town is approximately 17,500.
Lymington has a thriving tourist economy and is visited by thousands in the summer.
For a town of its size, there is an enormous choice of places to eat and things to do nearby.
Along with higher-than-average temperatures come higher-than-average property prices.
You are going to have to dig deep to live in this part of the UK, as the average house price is way above the national average at £603,584.