What is the best way to go about packing a self storage unit?
Self storage units are an excellent way to safely store your items during a house move, especially if there is some time between moving in and out of properties.
However, when packing a self storage unit, it is very easy to fall into the trap of simply tossing your belongings into the unit and forgetting about them until you move!
Making sure you take the time to organise and store your items correctly will go a long way to saving you ample time and money.
In this article, we cover some of the best tips and tricks to utilise when it comes to packing a self storage unit!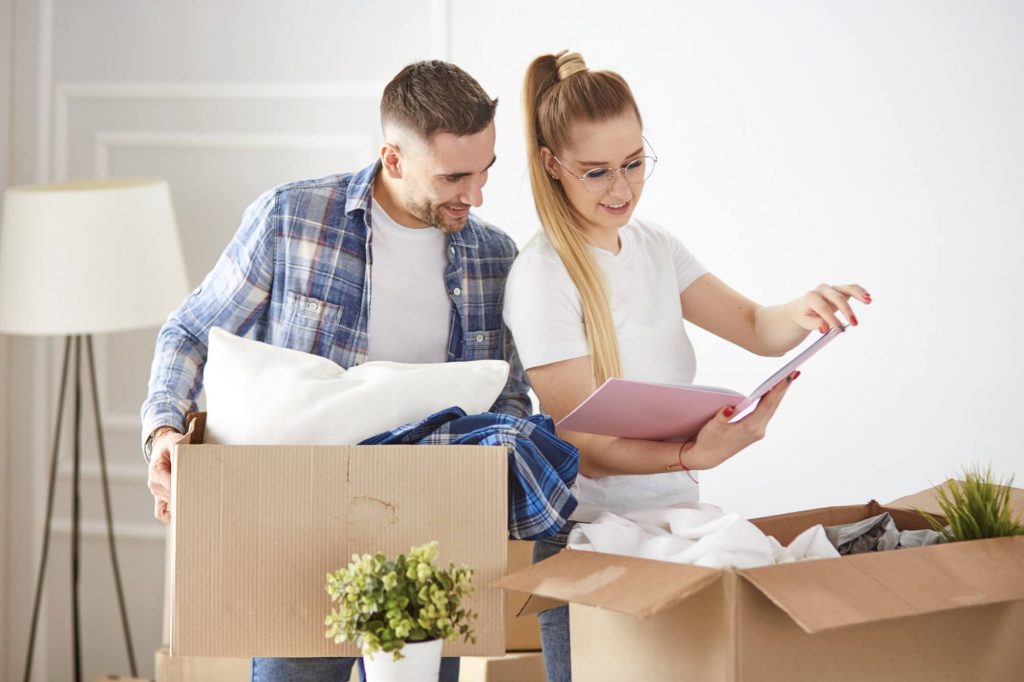 Prepare Items
Collect Belongings Together – Before you start packing, make sure you have everything you are going to put in the store with you. You can then determine what needs to go in first and plan in a logical way what you will place in each box.
Choose the Correct Boxes – It is best to use new boxes if you can. Even better large plastic containers with sealable lids. These are generally stronger and free from any dampness or holes that can deteriorate the contents. Size matters, particularly if you are going to stack your boxes. Use the largest one first and the smaller ones will stack neatly on top.
Pack Boxes Correctly – Always make sure that heavier belongings are placed on the bottom of your boxes. Once they have been packed, any lighter items can go on top. This will ensure that any damage is avoided and makes stacking boxes far easier.
Organise Items Efficiently – Split your belongings into categories depending on their location within your home! By grouping similar items together, you will be able to save so much time when moving your boxes. It also allows you to quickly locate any items you may need at any point during your move.
Label Boxes/Items – Be sure to label your boxes whilst you are packing! Mark each of your boxes according to the room the items belong to as well as what the contents of the boxes are. We also suggest some indication of whether there are any delicate or fragile items in the box. It is always a good idea to label boxes so that you can clearly see what room or items are inside even when stacked. This will simply make moving your boxes to the correct room far easier!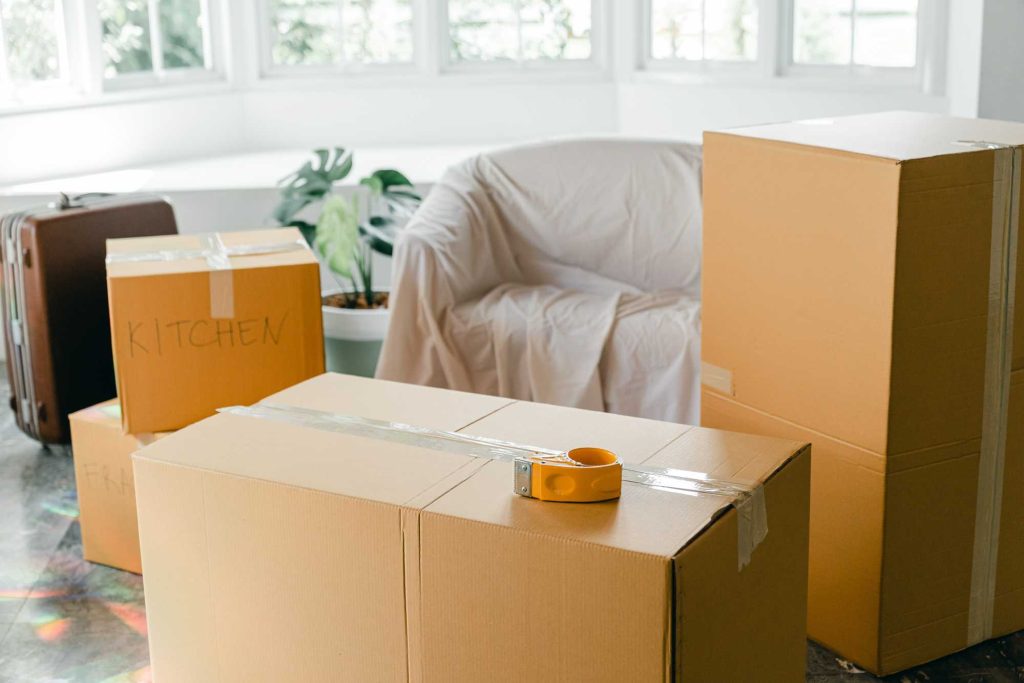 Packing Your Unit
Inventory
Prior to packing a self storage unit, we suggest creating a detailed list of all the items you are putting into storage!
This will not only ensure you know exactly what you have in the unit, but it also provides a great detailed document of all of your belonging should there be some sort of incident that requires an insurance claim.
Your inventory will also help to show you where all of your belongings are within the unit and can help you plan where the best place to store each of your items is.
We suggest creating a copy of your list to keep in your unit. Place the document in a waterproof folder so you can quickly see where each of your items are!
Heavy Items First – The first rule of packing is to put your bulkiest items in first, against the back walls of the unit with the contents clearly marked and facing outward so you can easily find what you want when you need it.
Space Management – You will be paying a monthly fee, so you want to get the most out of your storage space. Fill it wisely. Stack it as high as you can with lighter boxes such as clothing or blankets. Smaller items can be placed in between the boxes, saving space.
Store Most Used Items Near the Door – You will be retrieving some items from time to time. It is frustrating to have to pull the whole lot out to find one thing. By placing your most used items by the door, you will save both time and stress.
Pack Upwards as well – Not only can you stack left and right you can also stack your boxes quite high. It is important to point out that they must not be so high that they could cause injury if they fall.
Dismantle Furniture – If you can get away with partly dismantling larger furniture items then do so. It will save time re-erecting them in the future and save on space. These pieces are best packed first and boxes can then be placed in the unit after.
Shelf Space – Invest in some high shelving. This will enable you to stack belongings that don't fit neatly into boxes. You can clearly see where everything is at a glance.
Create a Walkway – When placing your belongings into the storage unit, we suggest organising them in a way that allows you to quickly locate and retrieve boxes and items. The most efficient way to do so is by creating a walkway! This will obviously depend on how much space is in your specific unit but is a great way to quickly and safely reach your items. This will not only save you time but will also help to safeguard you from getting injured whilst moving items in and out of your storage unit.
Use Dust Sheets – Your storage unit should be thoroughly cleaned prior to you moving your items in. However, it is always suggested to come equipped with a few dust sheets to cover and protect your belongings that are being stored. This will simply help to keep any dirt and dust off of your items making sure they stay nice and clean whilst they are in storage. You could even place a sheet on the floor for even more defence.
What Can't You Store – Always make sure you find out what items you aren't able to keep in your storage unit! The most common items include flammable, dangerous or corrosive materials, as well as any food or live animals. However, we suggest ensuring there are no other banned items before you place your items into storage!
Upgrade Your Unit if Required – Always ensure you have plenty of space to store all of your belongings! Having enough room to easily move throughout your storage unit will make locating and storing your items so much easier! It is never fun having to clamber over your valuable belongings to locate a specific item, so be sure to select a large enough unit for your items!