What storage unit sizes are right for your belongings?
Regardless of your reasons for relocating and needing temporary or long-term storage, it is important to gather a good understanding of what storage unit sizes are appropriate for you.
Not all of us have the option to use our own storage space when it comes to relocating.
Luckily, there are a number of options when it comes to storing your belongings.
One great choice for many is self-storage.
If you find yourself needing to utilise self-storage for your move you are in the right place.
In this article, we will break down the storage unit sizes available to you.
There are various self-storage companies that offer excellent service, with most offering the same storage unit sizes to their customers.
Here is our complete guide to storage unit sizes.
Lockers and Closets
The smallest option in most cases is a locker.
The size of this locker is comparible with a small cupboard space.
Locker storage tends to start at a size of 5 ft length, 5 ft depth and 4 ft height (5ftx5ftx4ft) extending up to a 24 square foot space.
Locker storage is perfect for those who need quick and easy to access the items within.
This storage option is good for both long and short-term storage but is not good for keeping lots of items due to the small size of the space.
Items that can be stored in this space include:
Books
Some items of clothing
Sports supplies
Small to Medium boxes
Documentation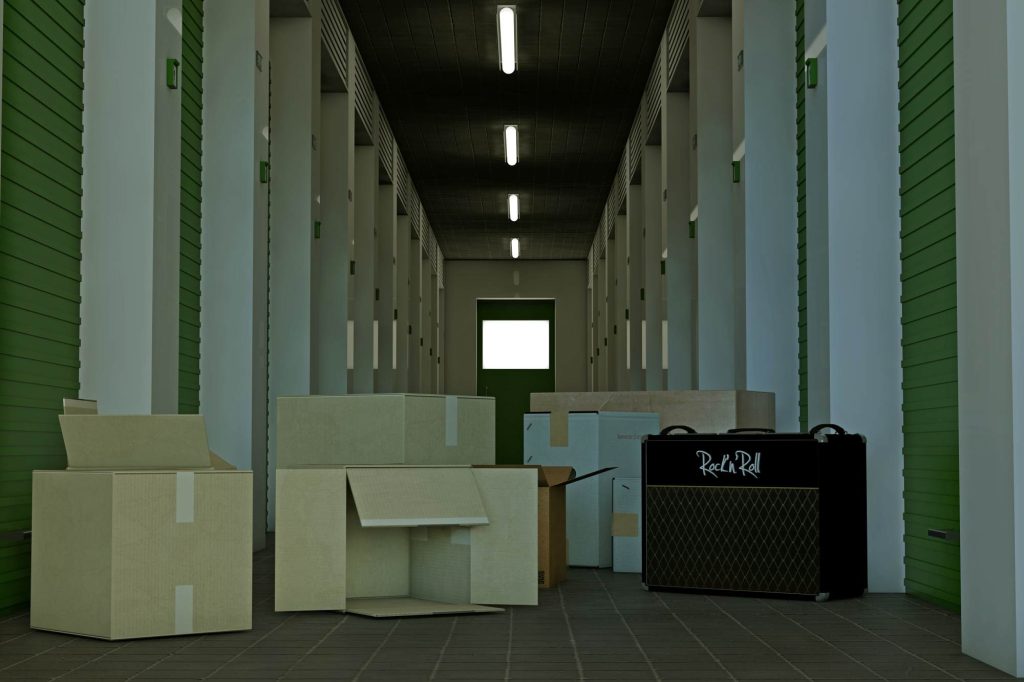 Small Storage Unit
Despite what the name may suggest, these are not the smallest spaces on offer.
A small storage unit tends to offer a space compatible to the size of a garden shed.
Starting at 25 square feet (5ftx5ftx10ft) up to 50 square feet (10ftx5ftx10ft).
These storage unit sizes are ideal for storing items that fit into one room.
This space is ideal for half a transit van load of belongings.
Items ideal to store in this space include:
White goods and appliances
Sports goods and recreational items
Decorations, clothes etc
Garden items
Family photos, documents etc
Medium Storage Unit
The next option for those seeking self-storage space is a medium unit.
Medium storage unit sizes are perfect for those moving house with a Luton Van (the most popular van hired for moving house.)
A medium storage unit tends to range between 81 to 150 square feet, provides enough space for items from one and a half Luton vans.
Those moving out of a two-bedroom home should find this storage space sufficient.
Belongings ideal to store in this space include:
Wardrobe/chest of drawers
Bed frame/mattress
Indoor/outdoor furniture
Bigger sports/camping gear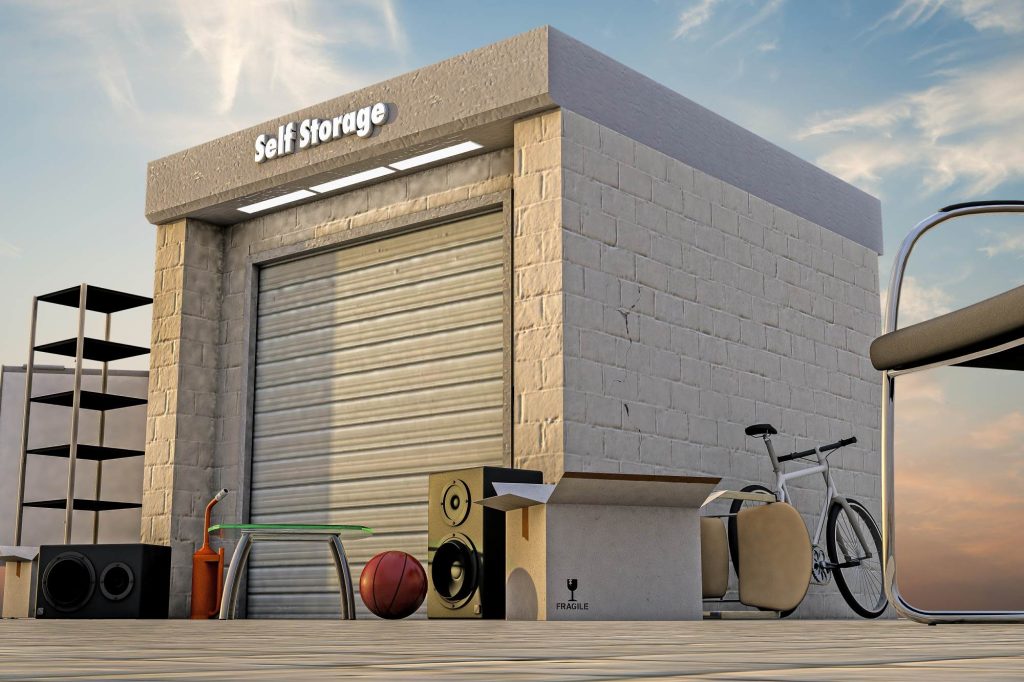 Large Storage Unit
A large storage unit will be ideal for those needing to store bigger household items and should comfortably house belongings from a five-bed house.
Large storage unit sizes range from 151 to 300 square feet.
If you are utilising a professional removals company for your move this is a good size for you.
If this applies to you be sure to check out our other article about using removals company storage space.
In addition to the previous items, a large storage unit can house:
Larger beds
Fridges
Washing Machines
Extra Large Storage Unit
Finally, extra large storage units are available.
This size space is typically used by businesses for inventory storage.
However, if you have a larger house this size could be very practical.
Extra large storage unit sizes sit at 300 square feet and above, with most storage units ending at 400 square feet.
Whilst we would suggest employing a professional removals company for this size move, those moving from a house with 6 room bedrooms or more will need this size space.